Using a Purpose Framework to help shape your brand.
Shaping a brand doesn't have to be a months-long onerous process.
We recently wrapped up a Brand Story Platform project with a new client and used a Purpose Framework to get to the deep purpose of their brand and bring it to the forefront so that they can
• inspire and align internal teams
• connect with audiences/customers
To create a successful starting point, there has to be alignment between what you care about and what your customers/prospects care about. You want your communications to have the effect of holding up a mirror – allowing people to see that you share common dreams and values.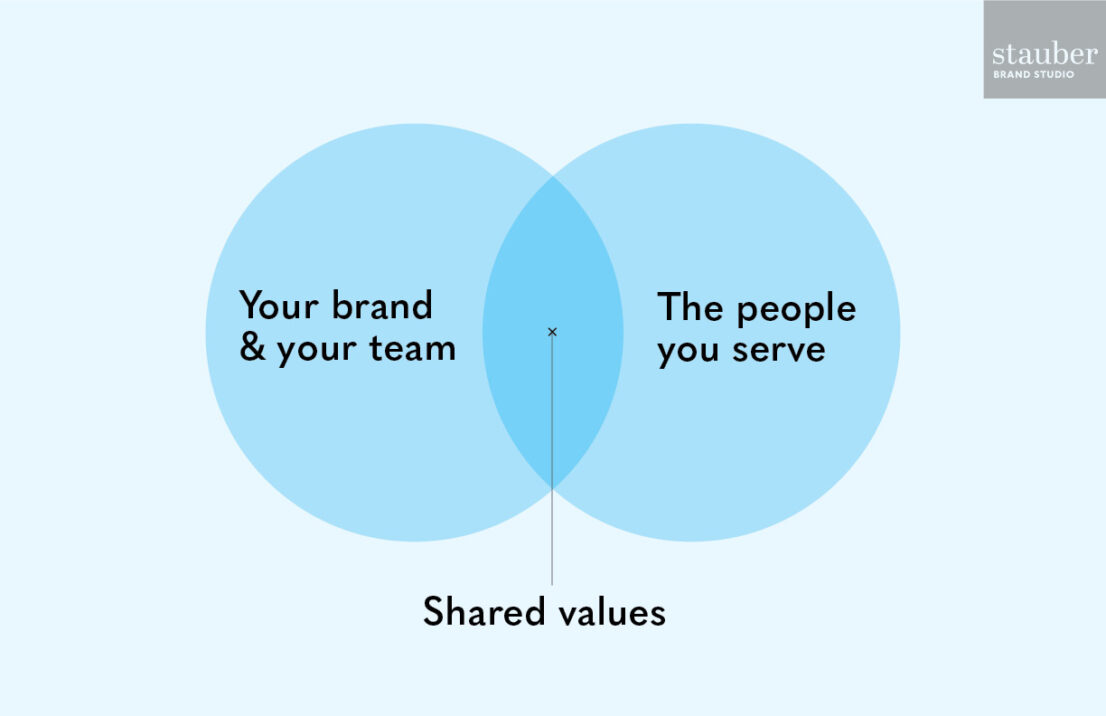 To motivate and empower your team, it's important to get clarity and alignment about how your vision and values cascade down to everyday actions. This is the Brand Purpose Framework we have developed to accomplish that: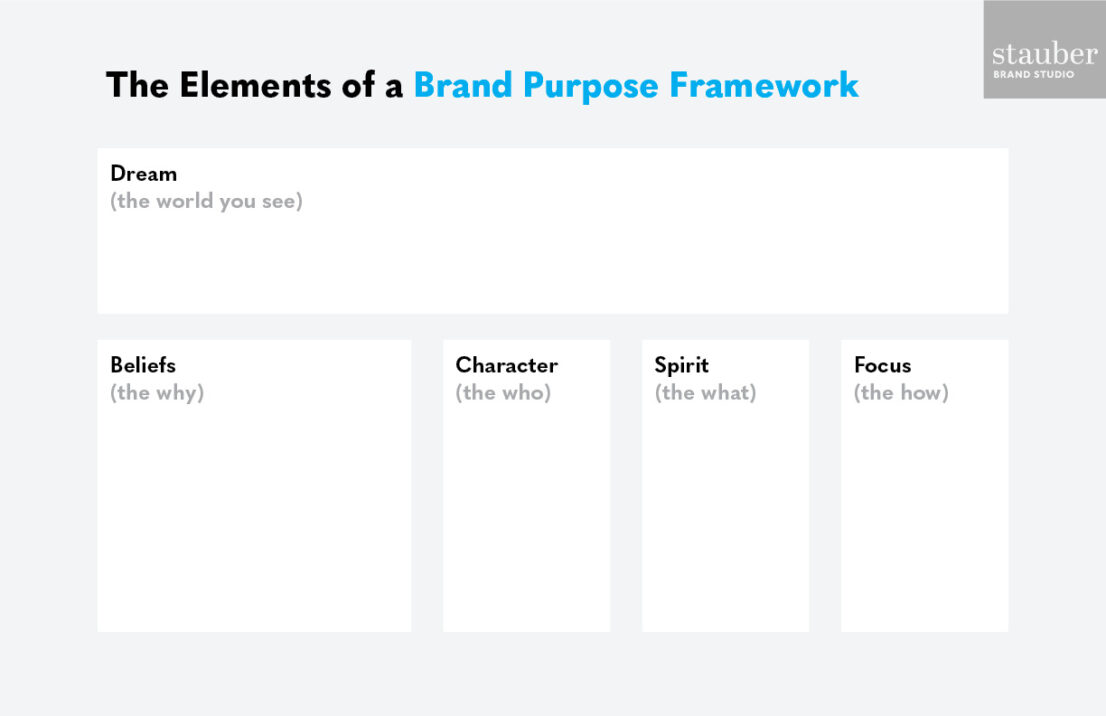 Once your Brand Purpose Framework is in place, it's about activating that framework — developing a clear brand story, audience-driven key messages, a distinct visual language, and a communications strategy to bring your purpose to life across all of your brand touchpoints.
With your team aligned around purpose and clear visual and verbal systems in place, you can make sure every word, every visual, and every customer interaction tracks back to the brand characteristics that you live every day.
Our Brand Purpose Framework helps business owners get to the next level of growth by clearly articulating their vision and passion so they can align and motivate the team. This paves the way to ignite loyalty among customers and other stakeholders.
Want to learn more? Let us know.