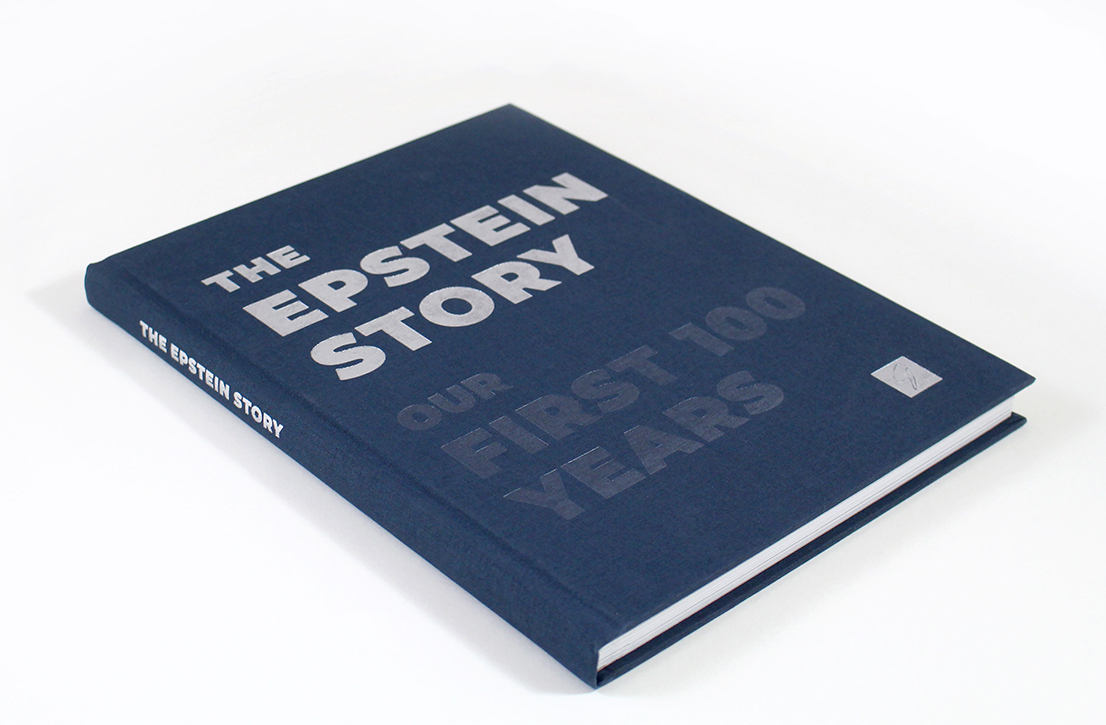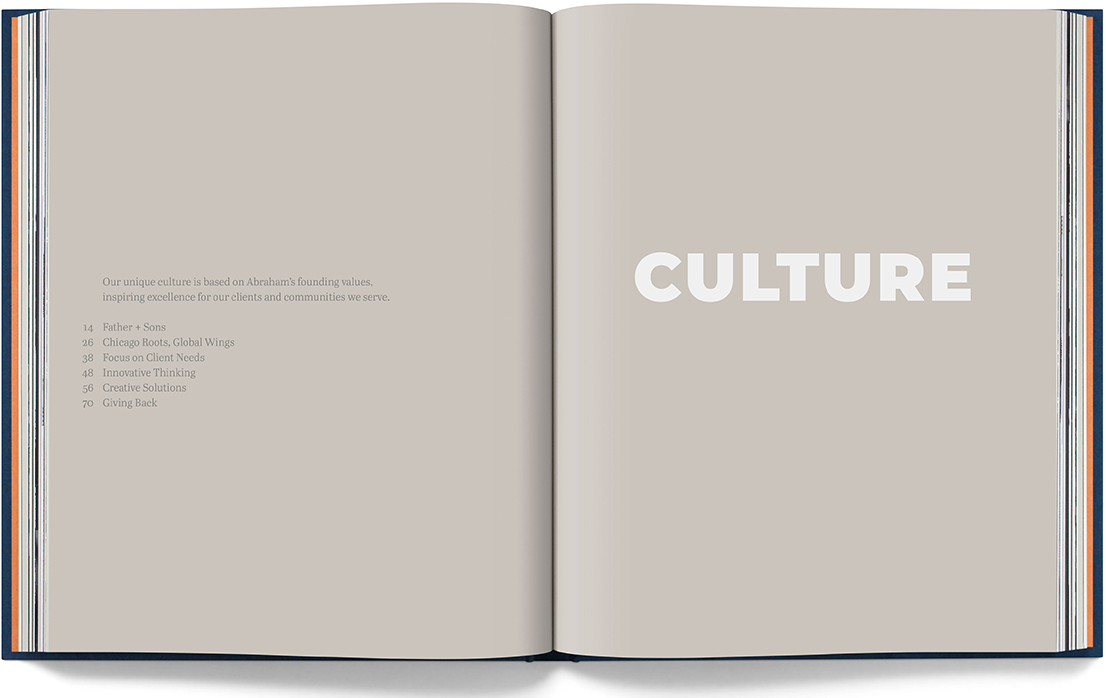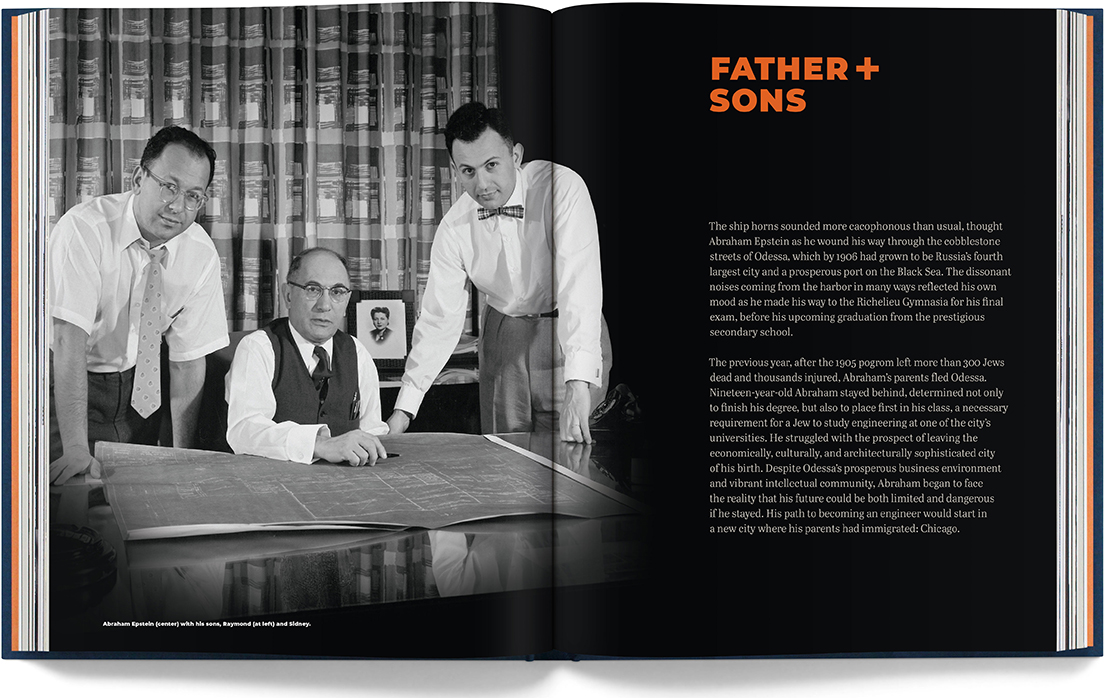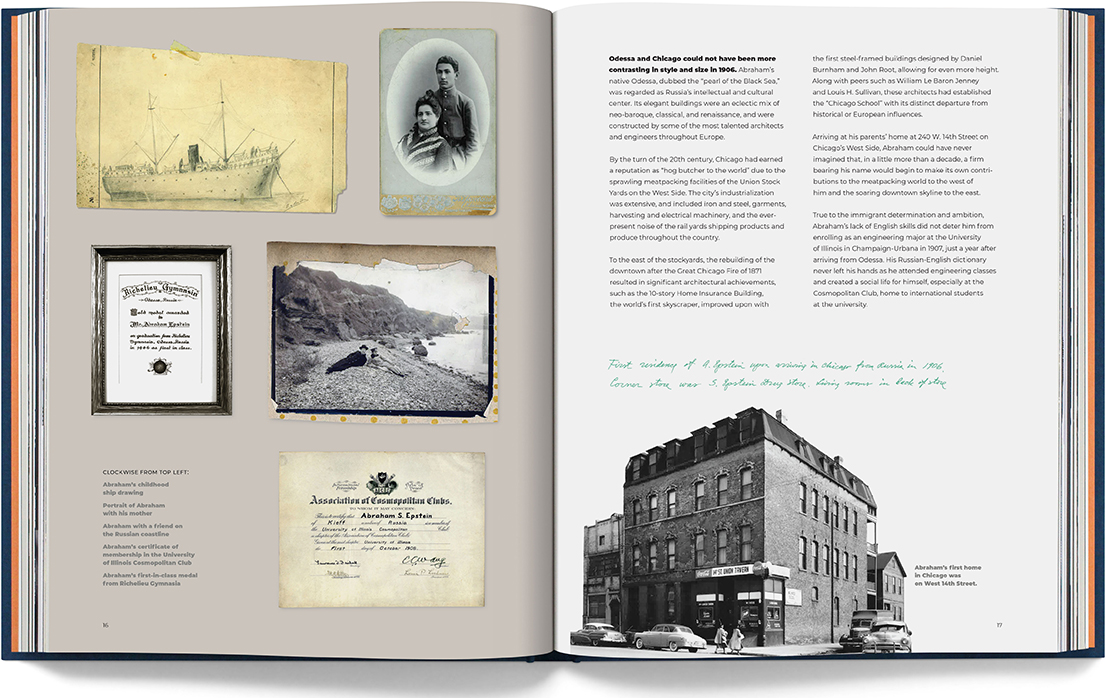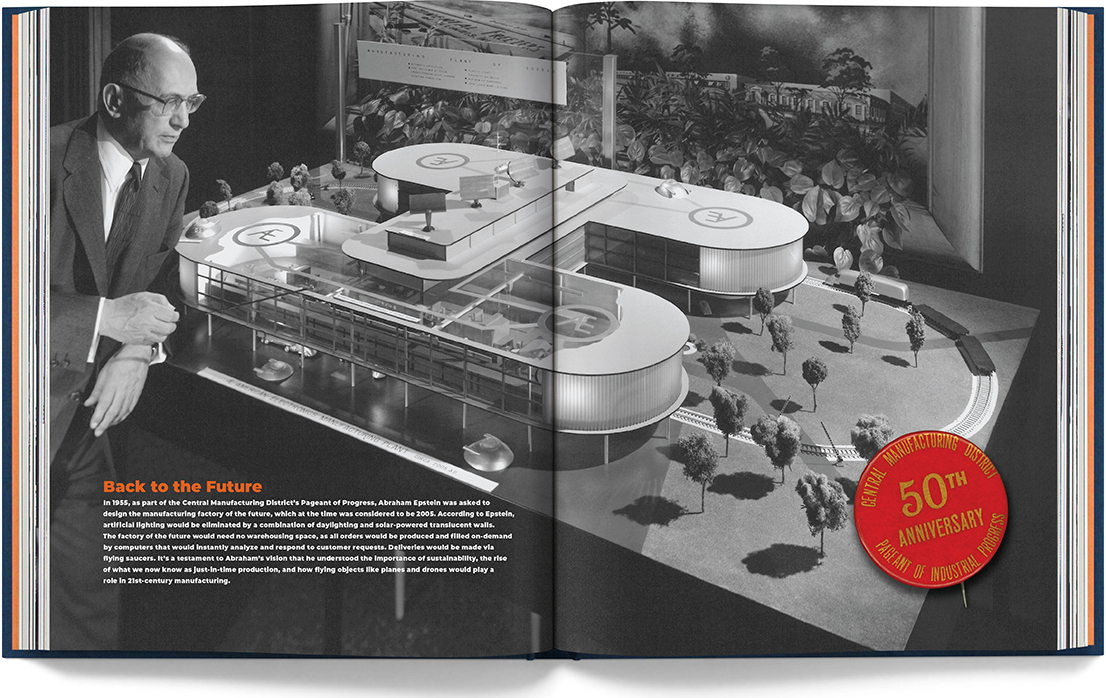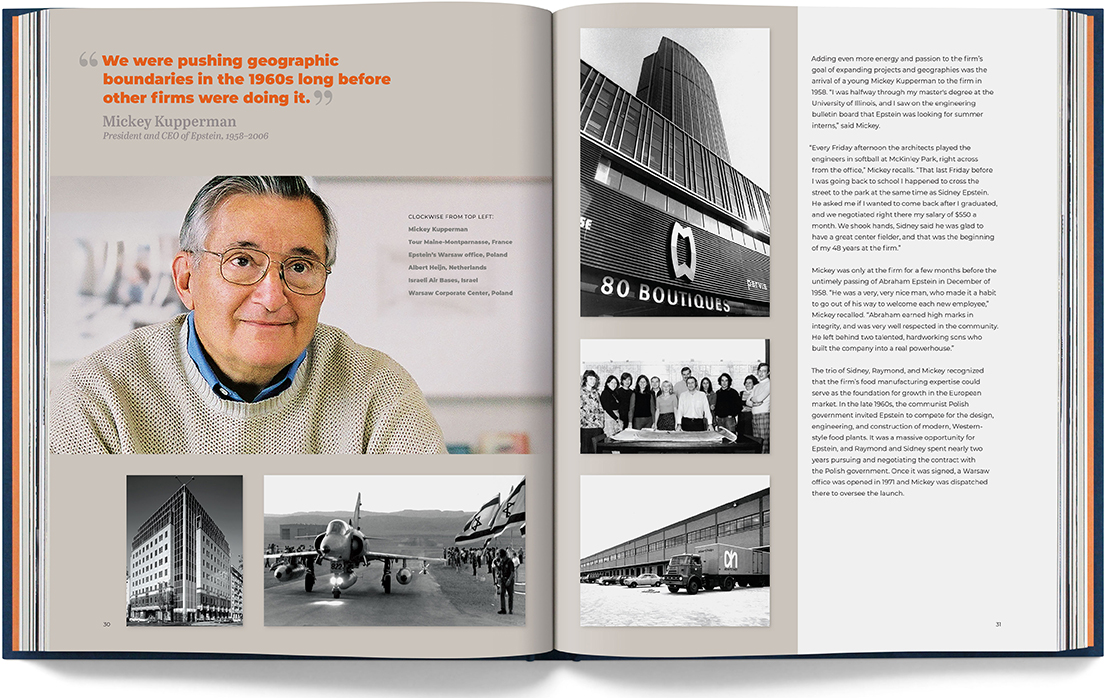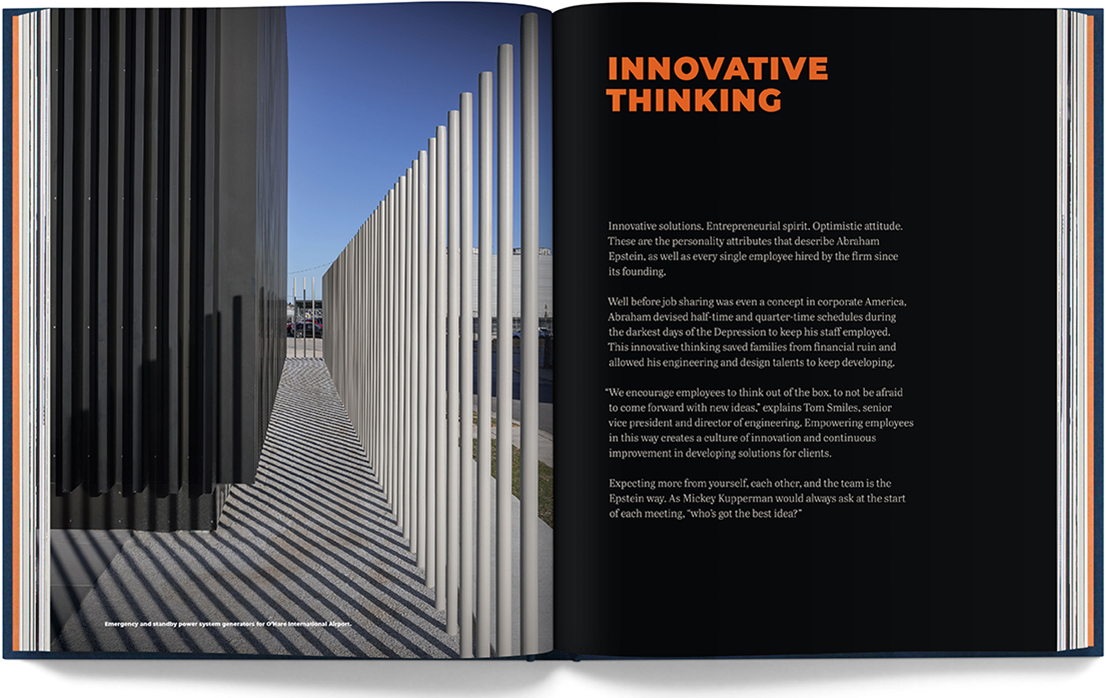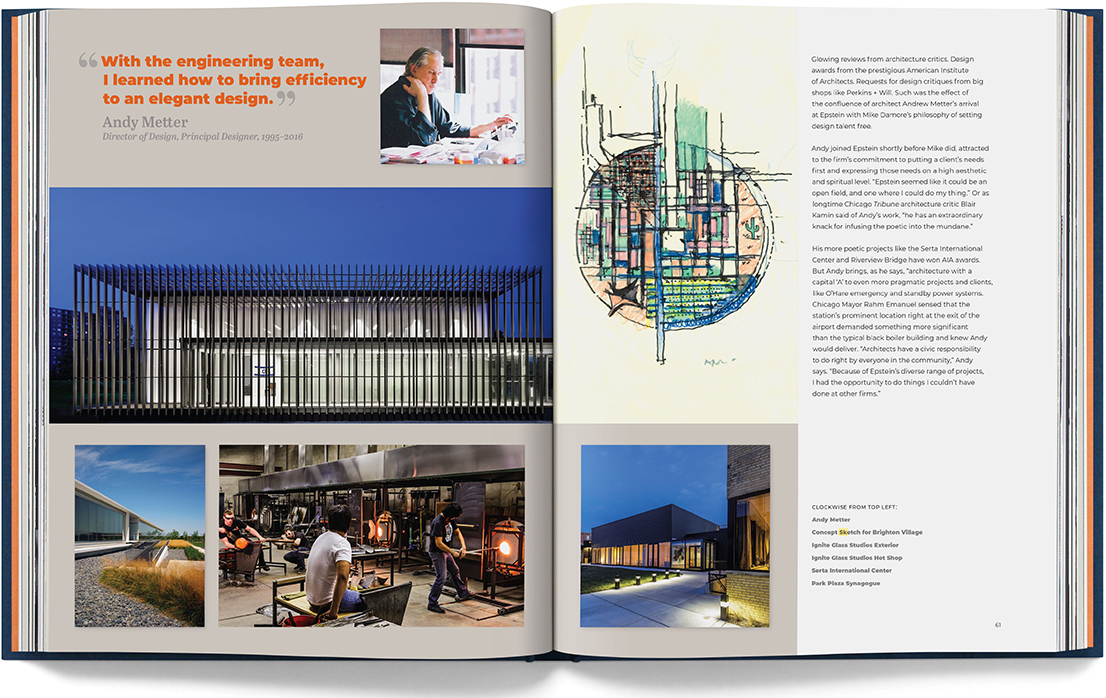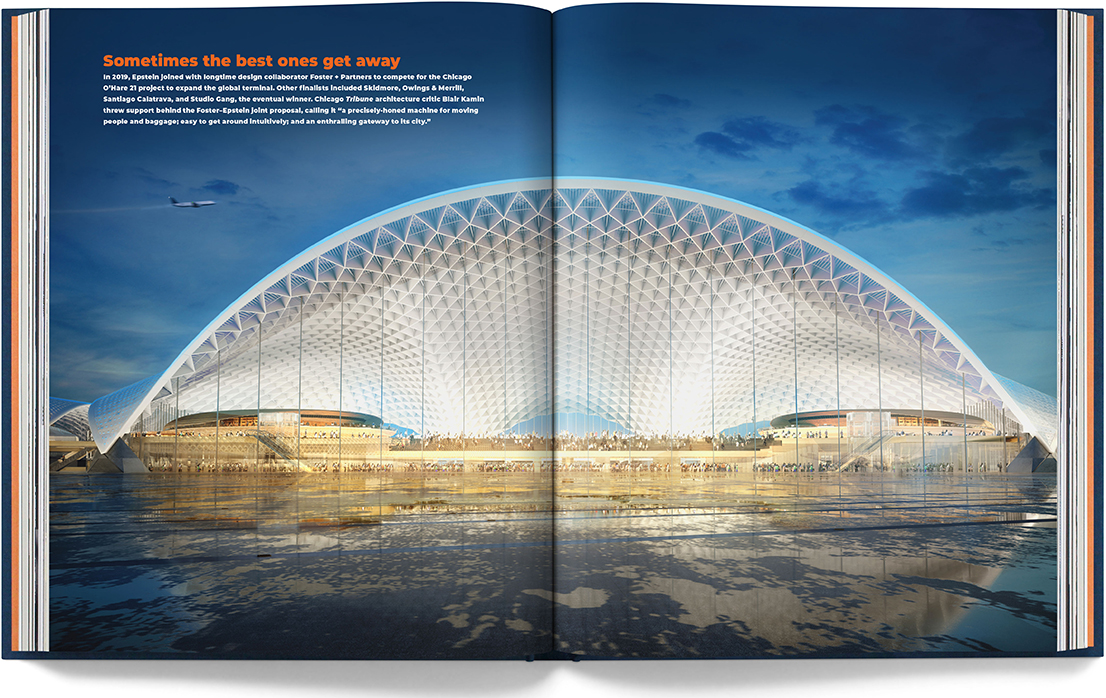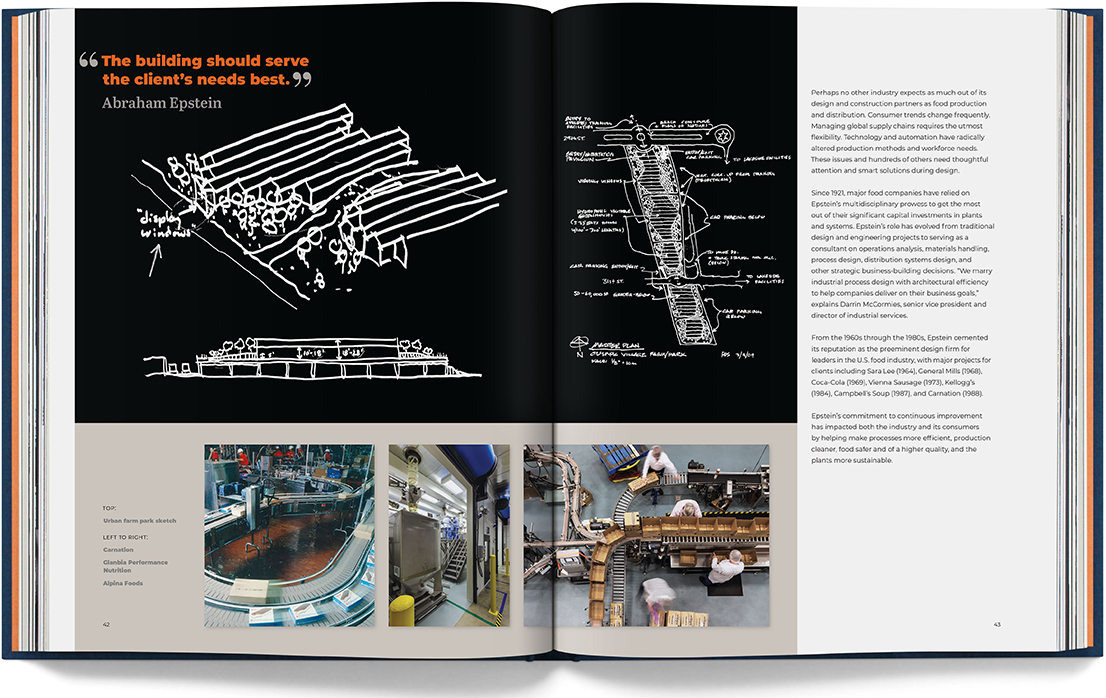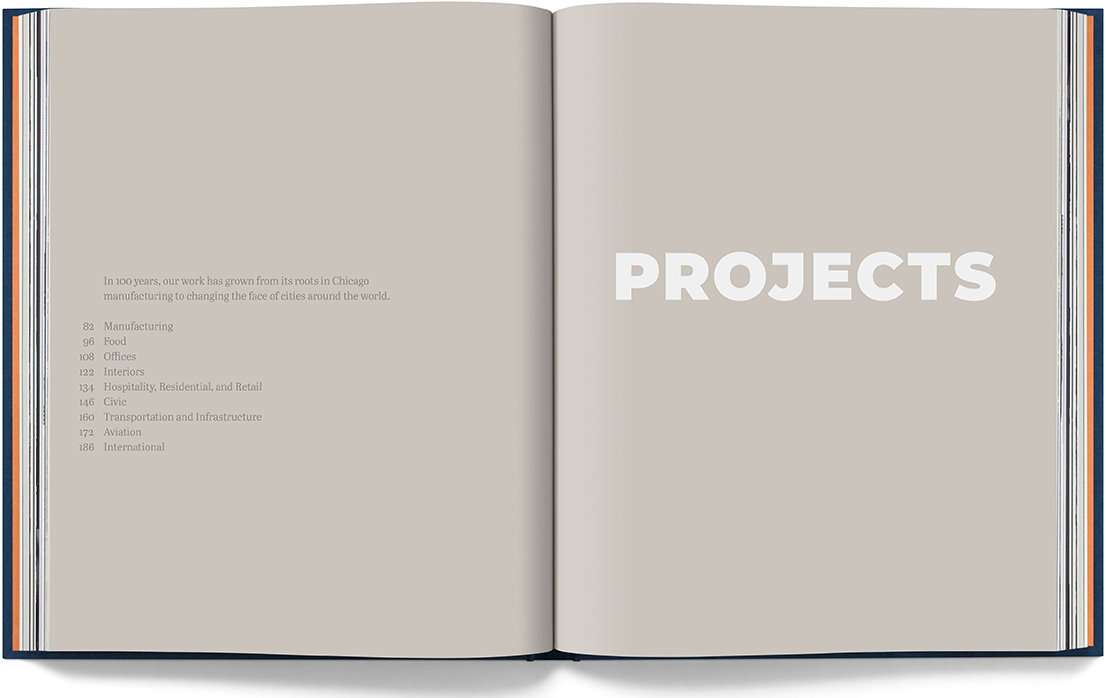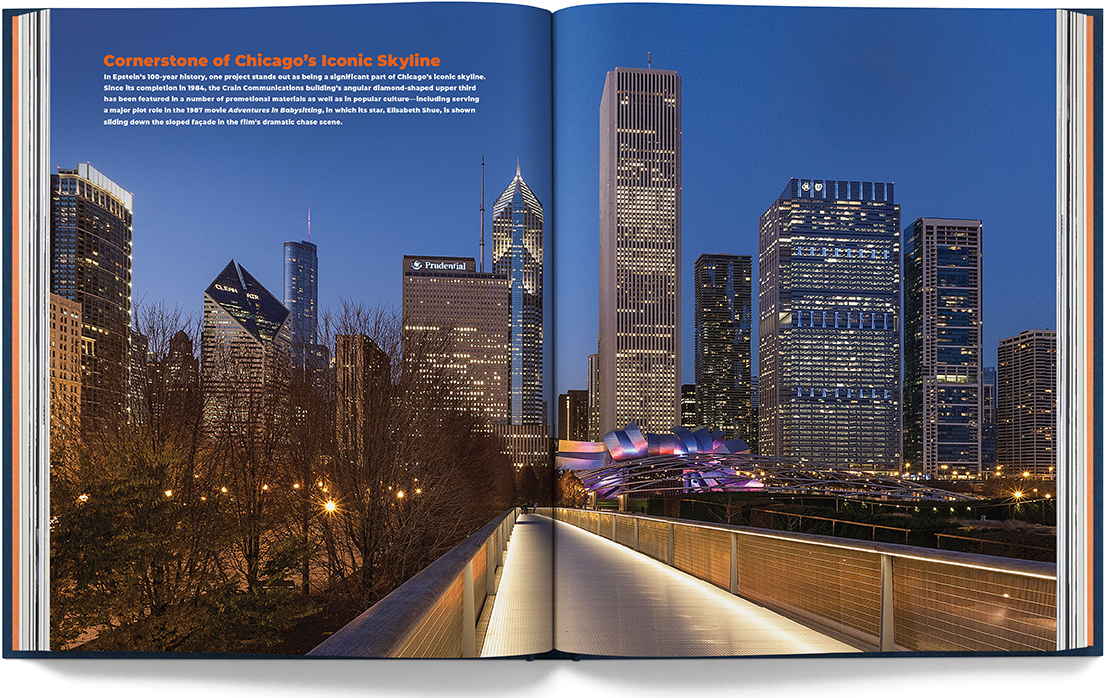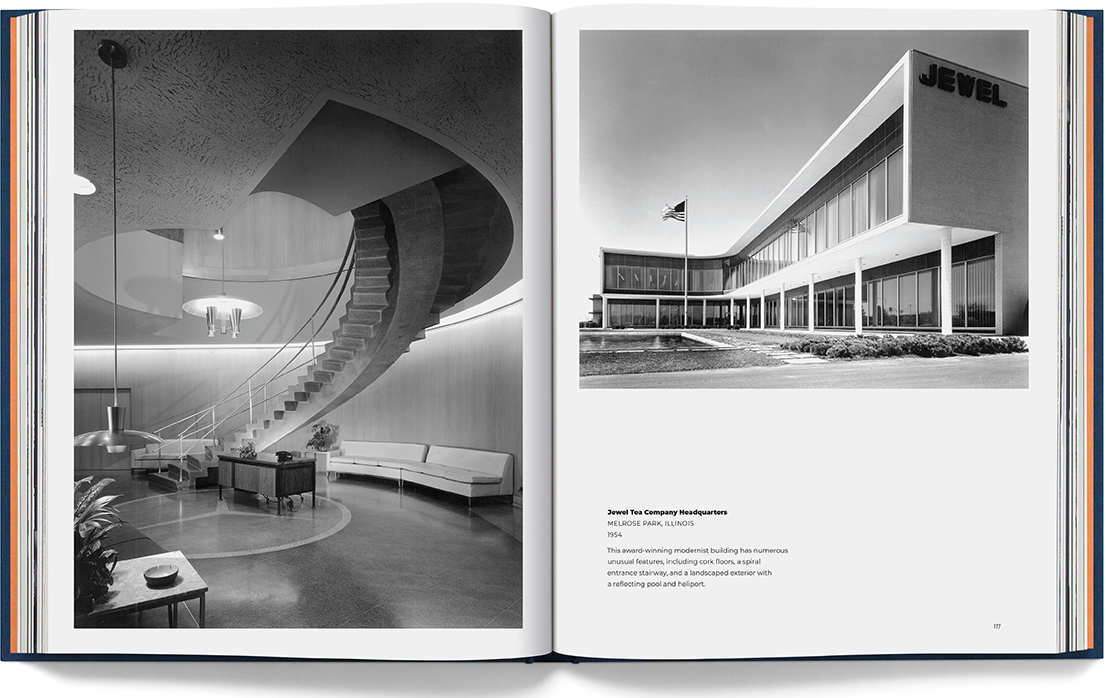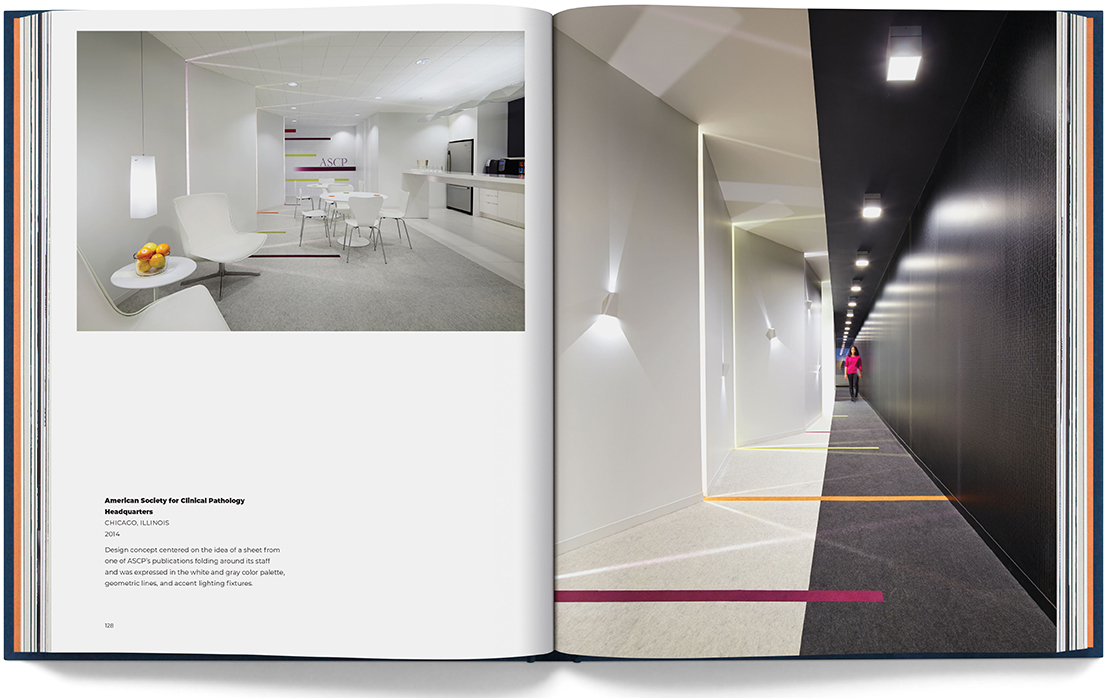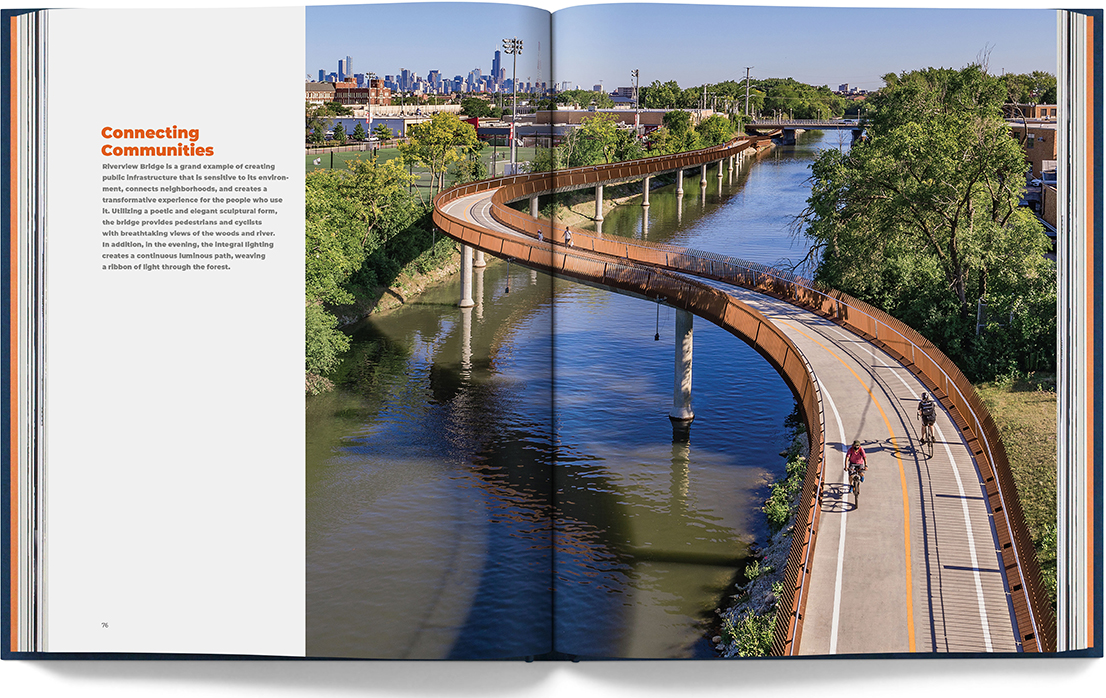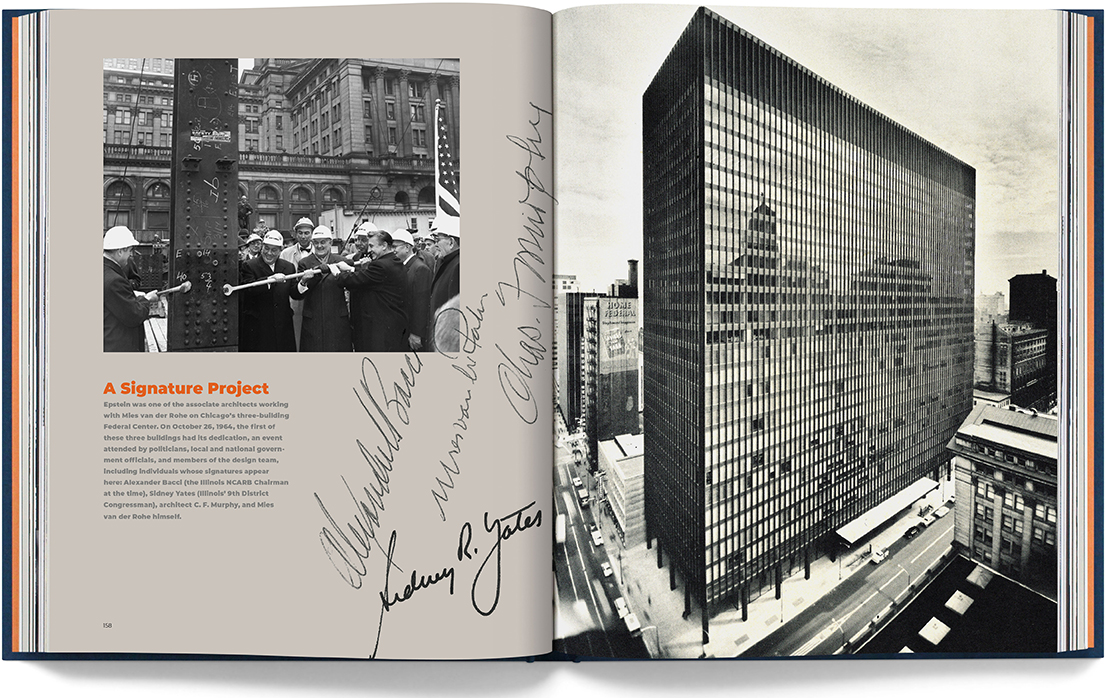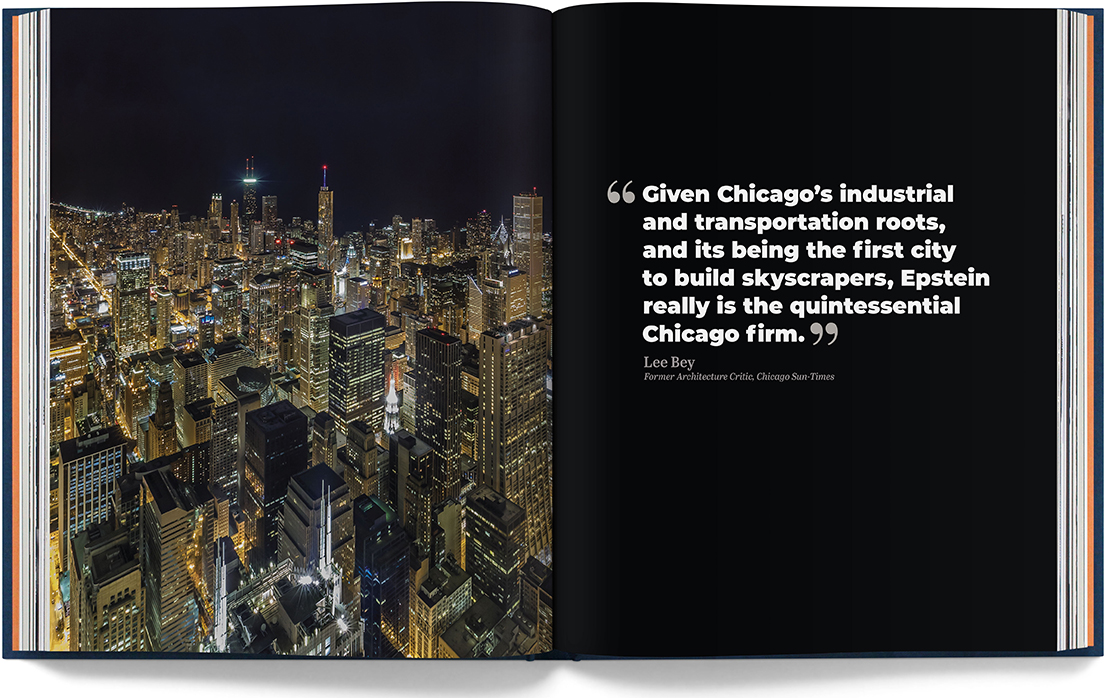 The Epstein Story
Working with Joy and her team at Stauber Brand Studio on our 100th Anniversary Book was a complete pleasure. From the upfront collaborative strategy sessions, which developed our approach to telling the tale of our firm, to the interviewing and fact-finding missions which fleshed out the themes, to the development of design concepts which brought the book to life, to the final hand-holding and expert advice during the editing and printing phases of the project, Stauber Brand Studio were incredible visionaries. I could not be more pleased with how the book turned out. An absolute success in all aspects!

Noel Abbott, Director of Business Development and Marketing, Epstein
Few companies reach 100 years of age and are still staying to their original values and culture. Epstein of Chicago is one. To celebrate this achievement, Epstein partnered with Stauber Brand Studio to create a commemorative book that celebrates its storied history and most iconic design, engineering, and construction projects.
Epstein's 100-year growth trajectory parallels the growth of Chicago and other global cities, that of its illustrious client list, and the major industries it serves. This story is conveyed by highlighting the firm's contributions to the built environment, and its innovative ideas and solutions that have influenced the success and health of industries, people, and communities in the U.S. and around the world.
The narrative and visual design capture the spirit of the organization as shaped by its immigrant founder who possessed the entrepreneurial determination to make a mark in his new country. The book is structured into two sections. Part 1 is the story of the firm's history, founding values, collaborative culture, and pivotal people and phases in the company's evolution. Part 2 showcases the firm's talents in design, engineering, and construction through the lens of major industries such as aviation, government, hospitality, manufacturing, and transportation.
Personal perspectives on the Epstein history from former and current leadership are woven throughout the 200-page book that features hundreds of images from the company's extensive library.
Related:
Developing a book requires a commitment of time and money. Why do it? See this Q&A with our client.
Learn more about our work on a "kit of parts" for the Epstein brand.
Have an important story to shape?
Thank you to Michael Clevenger for image retouching on this project.