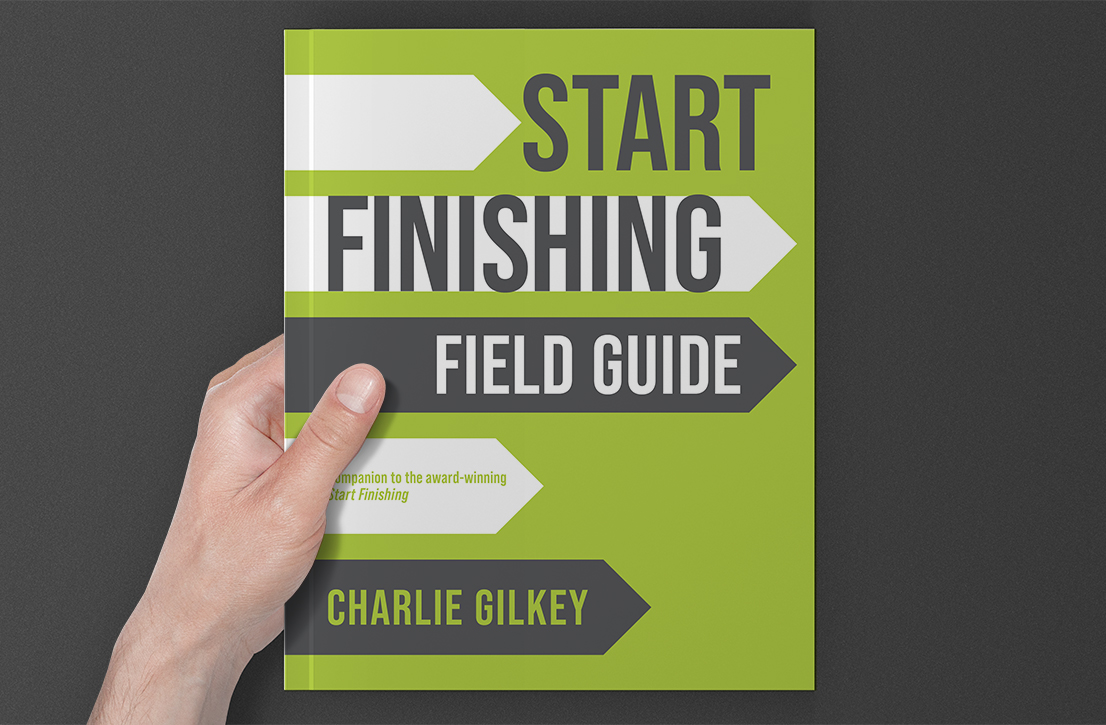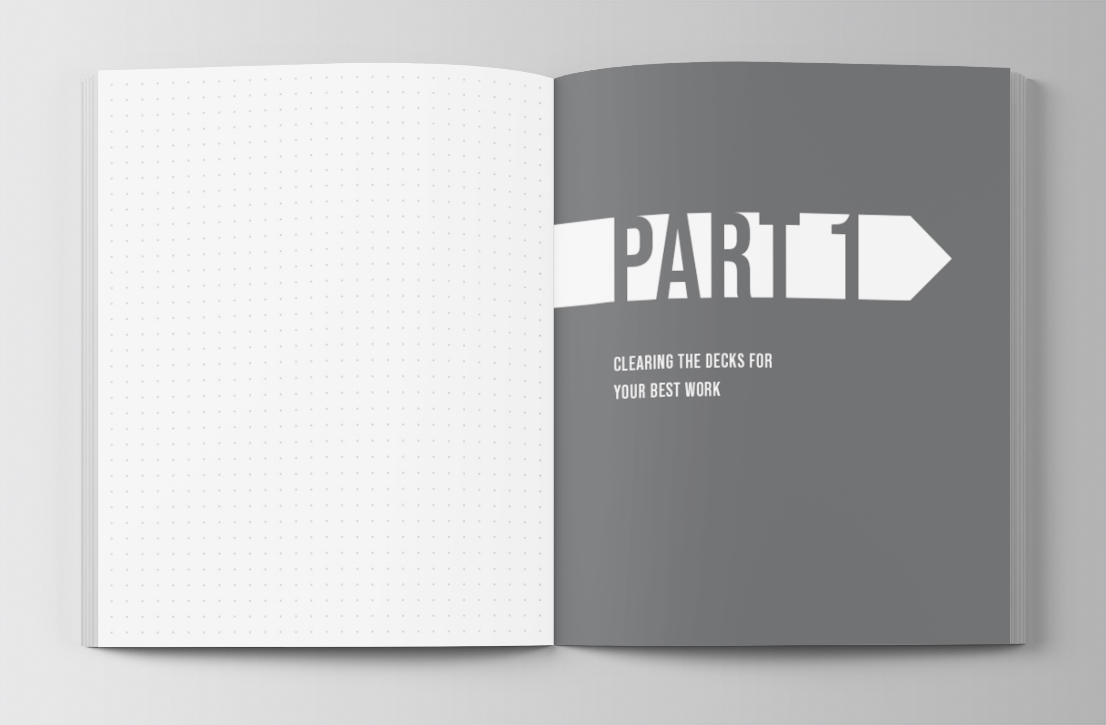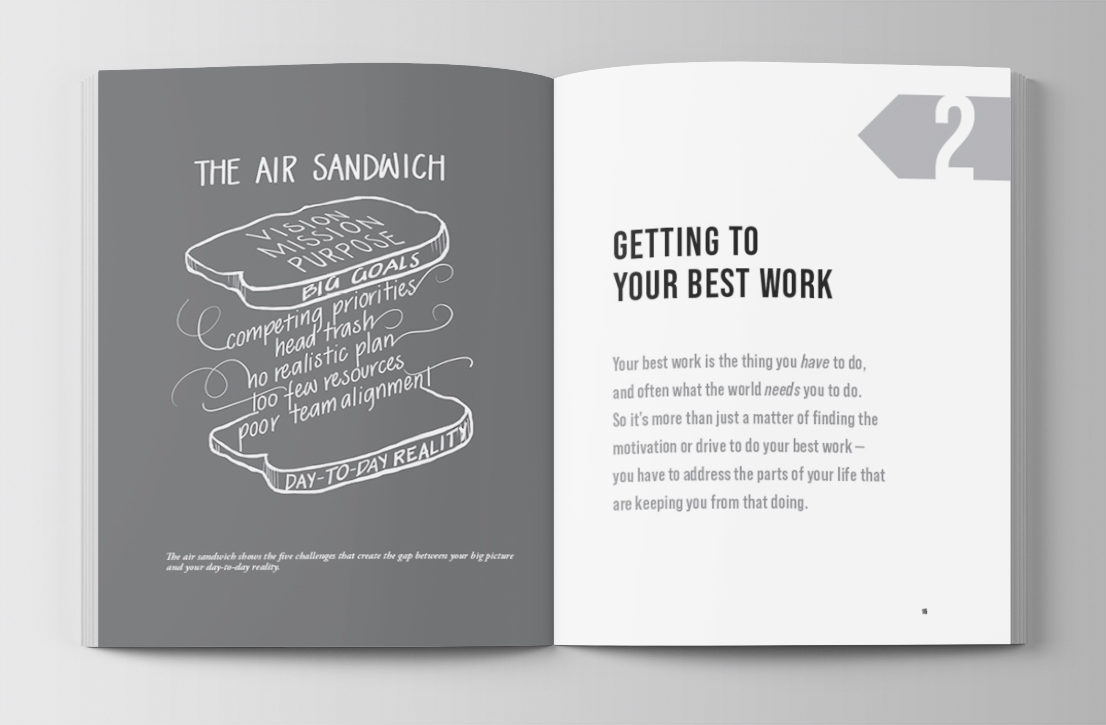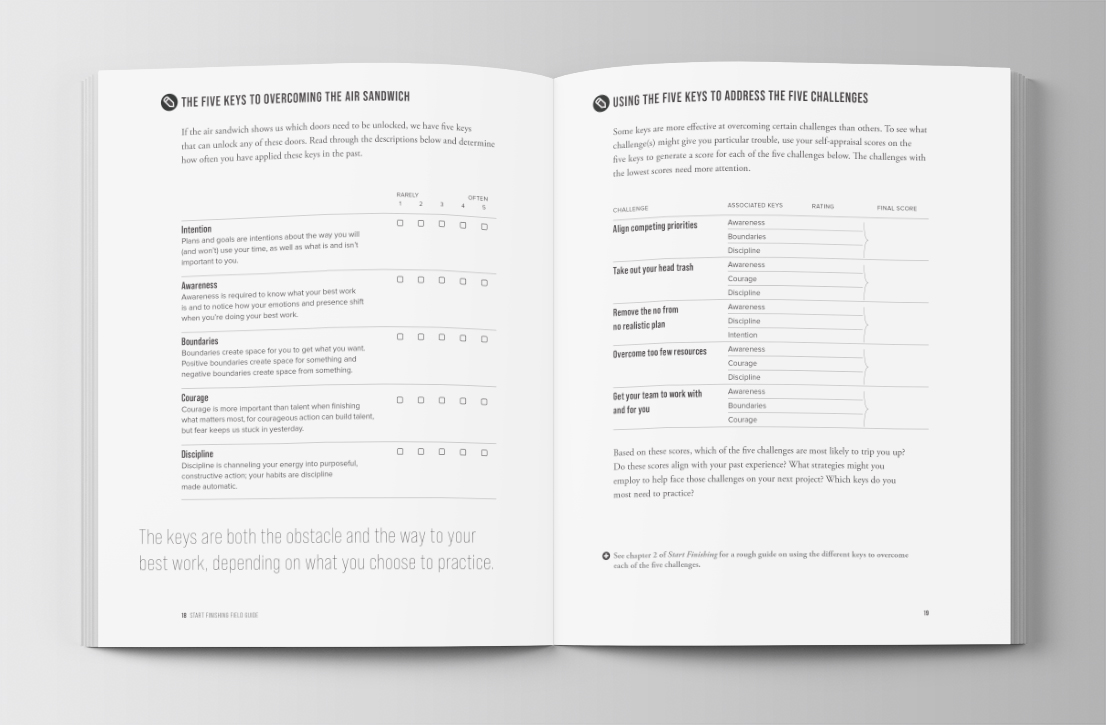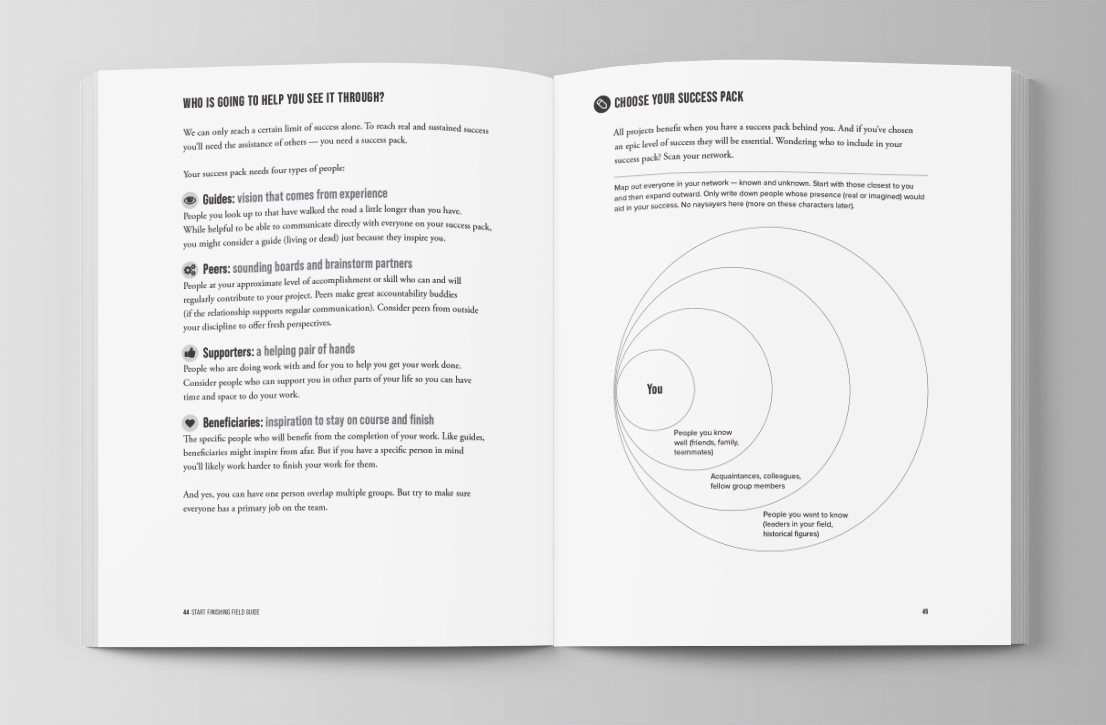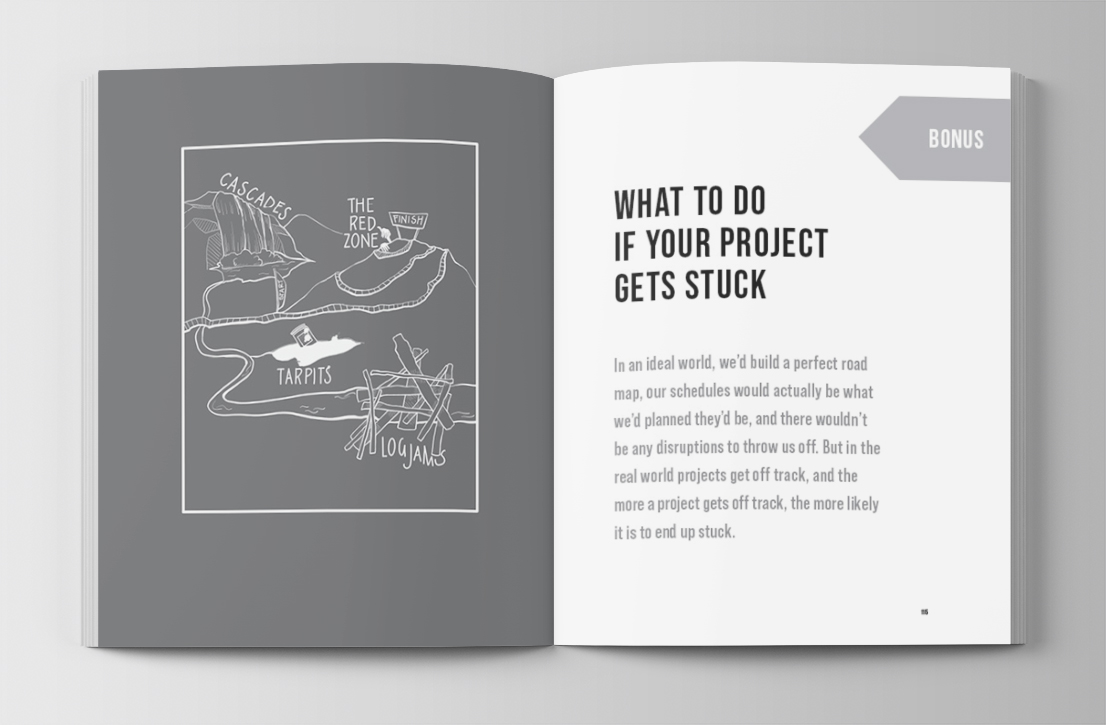 Start Finishing Field Guide
Want more hustle culture advice on how to get more done? We don't!
When a client referred Productive Flourishing to us, we were intrigued by their refreshing take on the productivity genre. PF's founder, Charlie Gilkey, had published Start Finishing with Sounds True to help people do the work that really matters to them. Now they wanted to create a project-based workbook to take people through his method of turning ideas into projects and into reality, a Start Finishing Field Guide.
When we begin a book design project, we always look at comps — comparable books in the category. Many "getting things done" workbooks feel so urgent or talk about how to be efficient and grind out more work, as if we are machines. The Productive Flourishing ethos is different. There is a humanity in their mindset and materials that's different.
The design of the field guide needed to build on Charlie's original book and be recognizable to the audience. At the same time, it needed to walk people through a different type of content and functionality — to support someone's step-by-step decision-making and work on a specific project.
The way we hoped this book could feel for users/readers reminded Joy of an amazing short story a teacher at SAIC recommended years ago, The Discipline of Do Easy by William S. Burroughs.
Our design intention was to create a sense of ease. How can we design a workbook, with a lot of worksheets, that doesn't feel like work and instead creates clarity and calm? Yes, this is about getting something done, but it's getting something done while remembering that it is meaningful, and doing it in a way that will be effective and feel good. We didn't want it to feel like a constantly-growing to-do list, or reminders pinging you from an app.
All the design decisions and information design details help accomplish that:
Clear sections and wayfinding make the project process easy to navigate.
Pages are not crowded; there is clearspace to think.
The typography makes the guide easy to use, with a clear hierarchy and clear entry points into content.
Illustrations by Cristina Kramp clearly mark chapter starts and add warmth.
The guide helps people achieve exactly what the client company name says, Productive Flourishing.
If you want to get your important work done (without unpleasant hustling or grinding), get a copy of the Start Finishing Field Guide.
If you have a work philosophy that needs to be translated into publication reality, contact us.