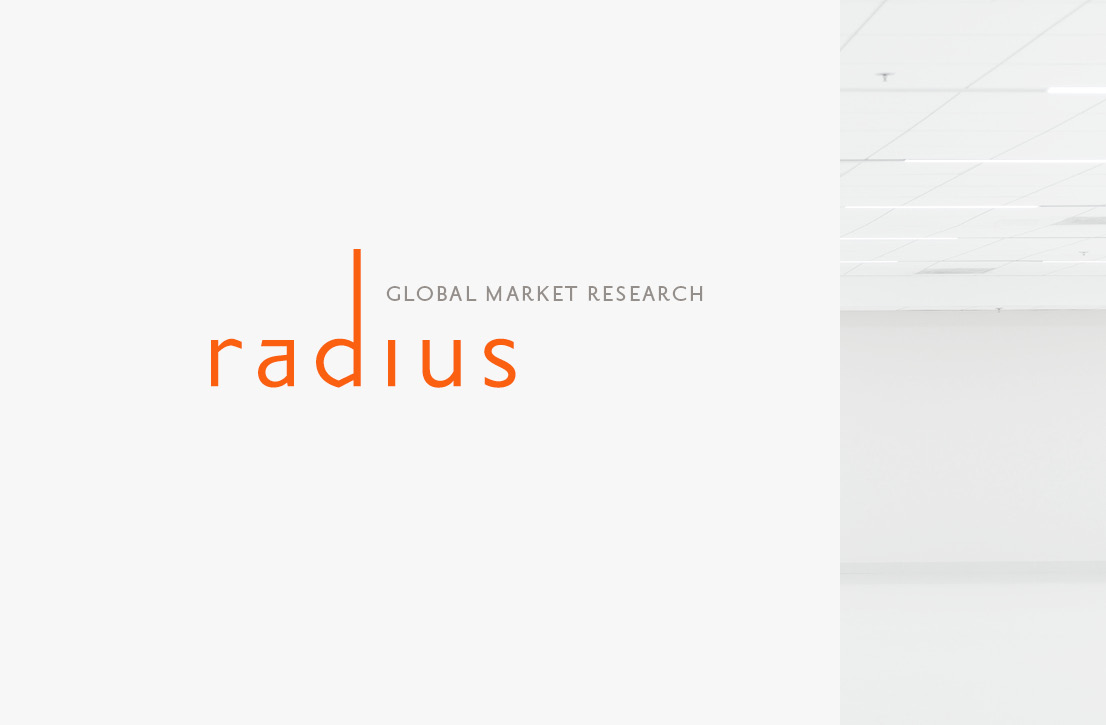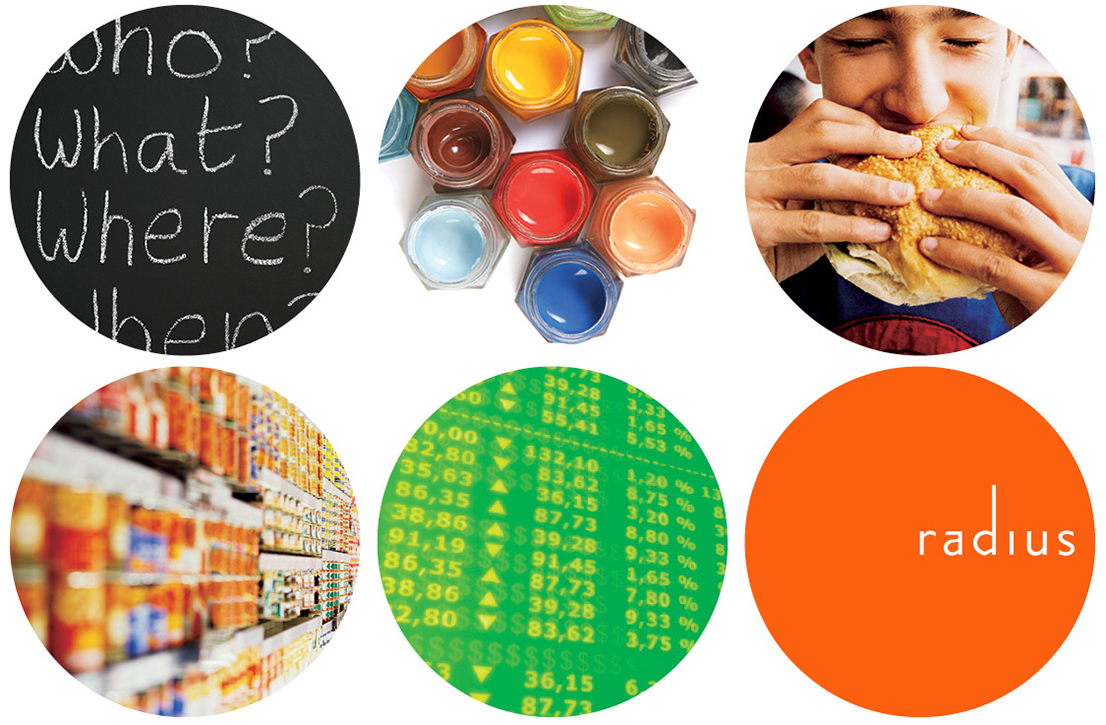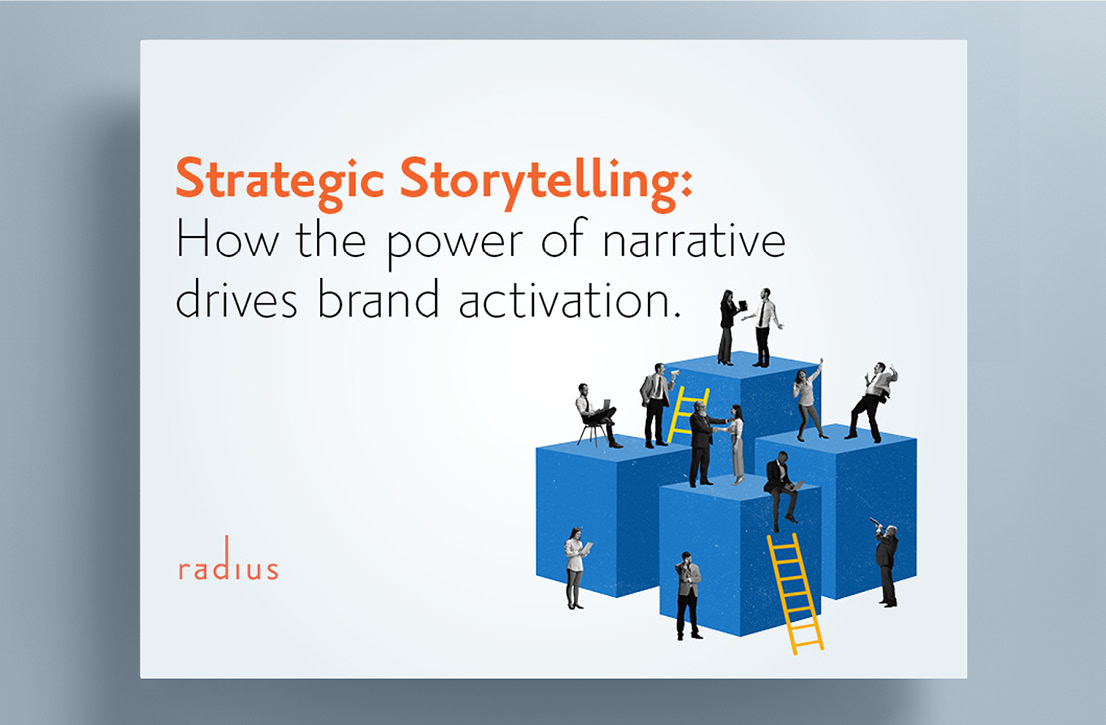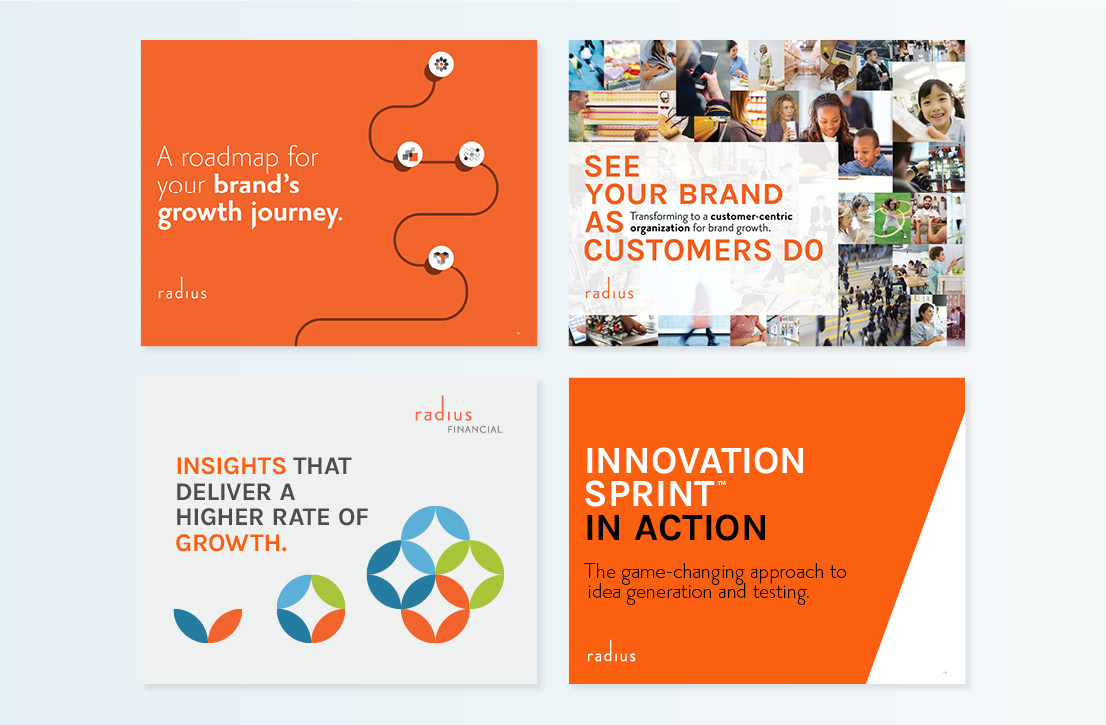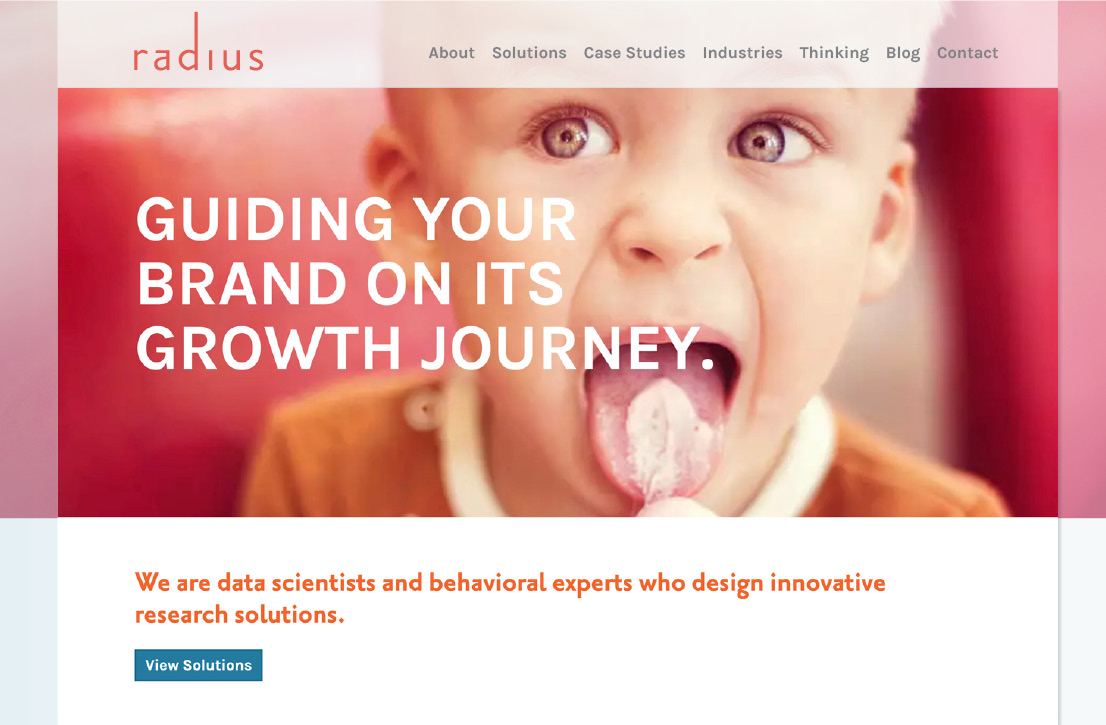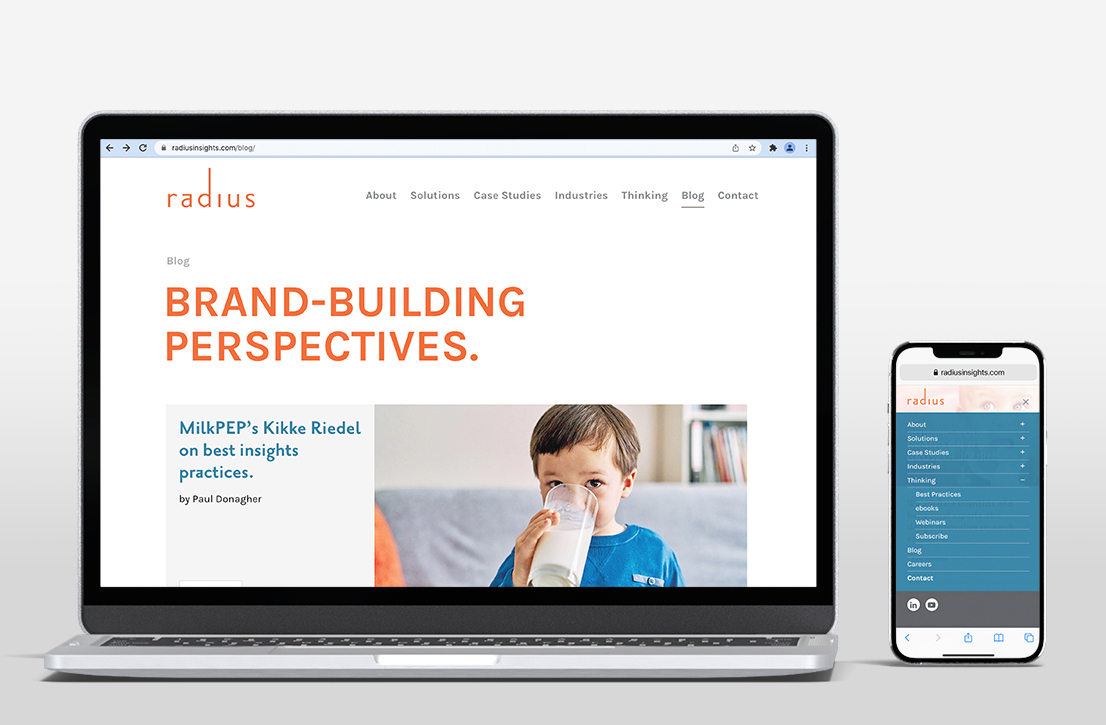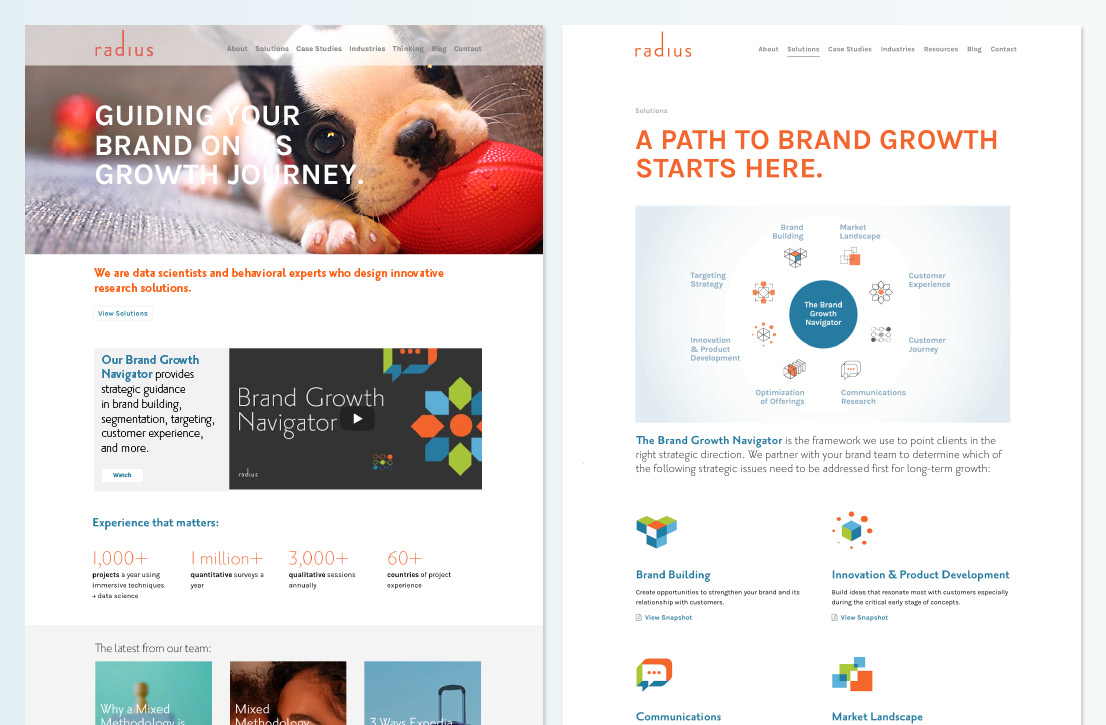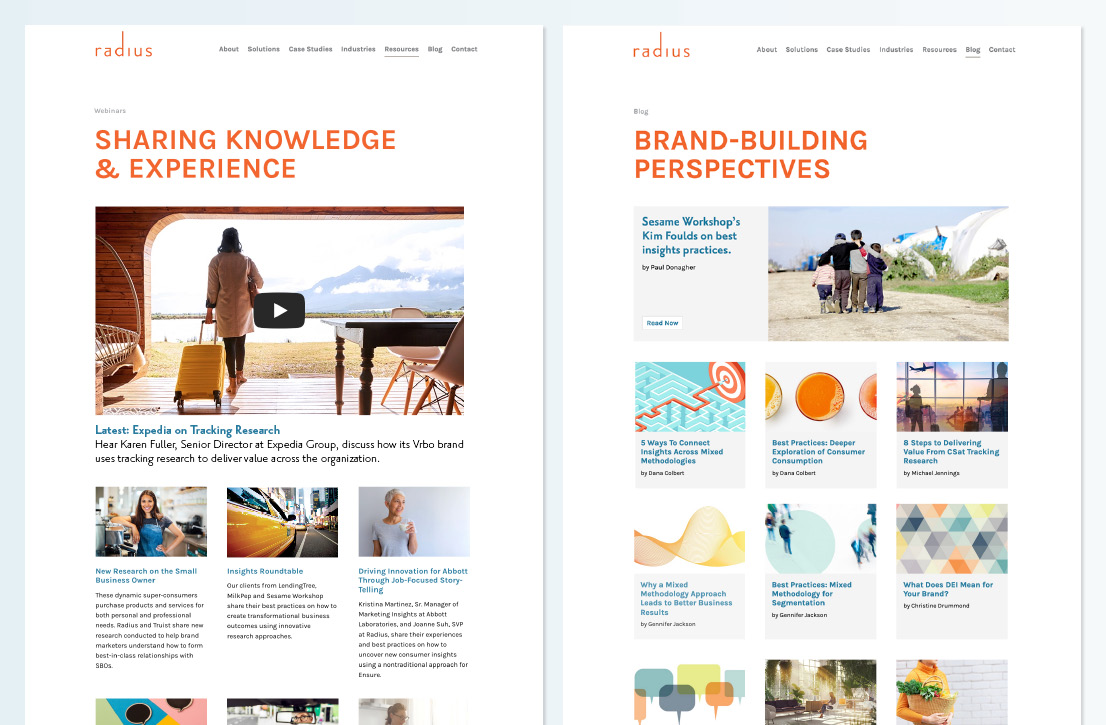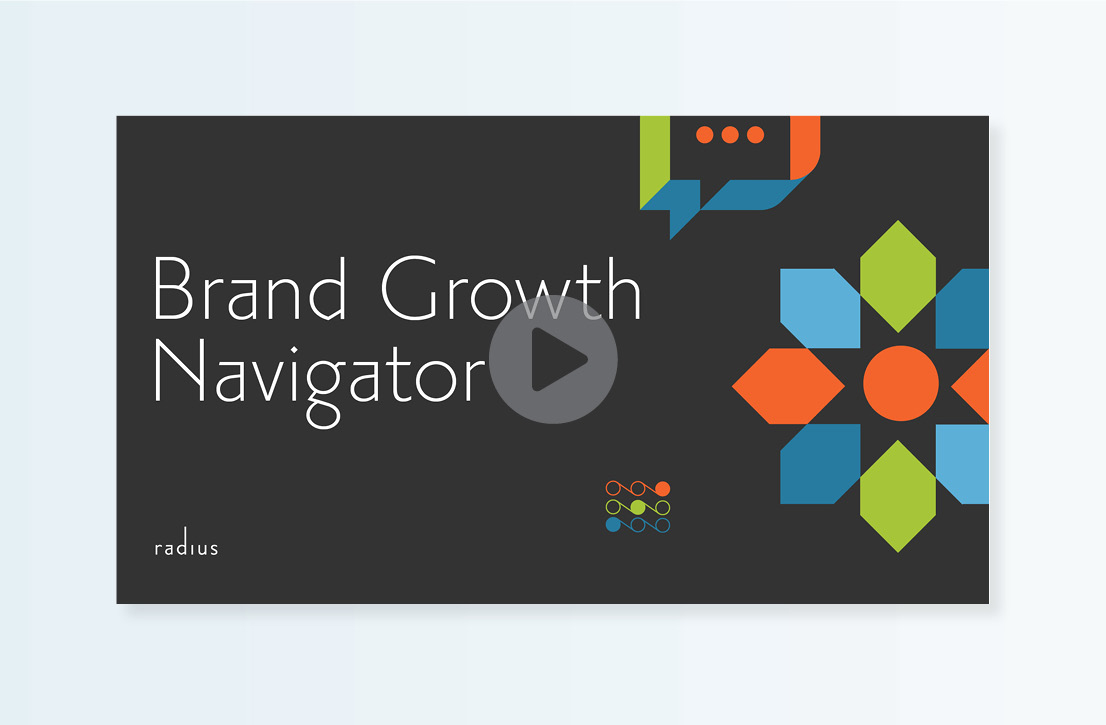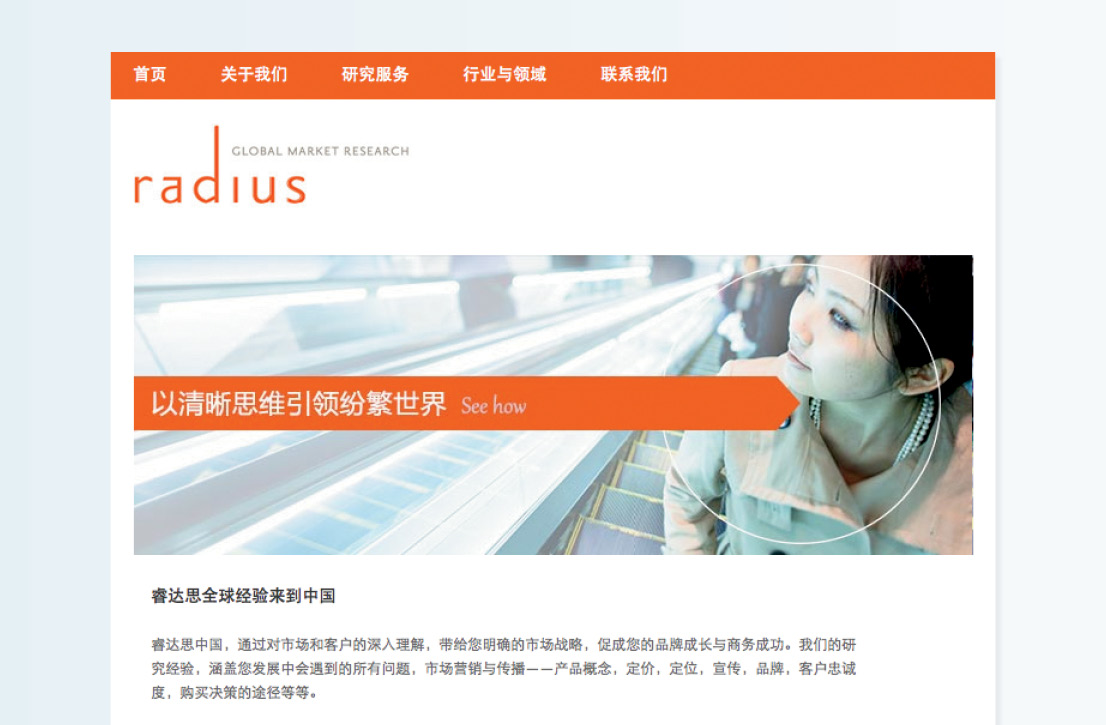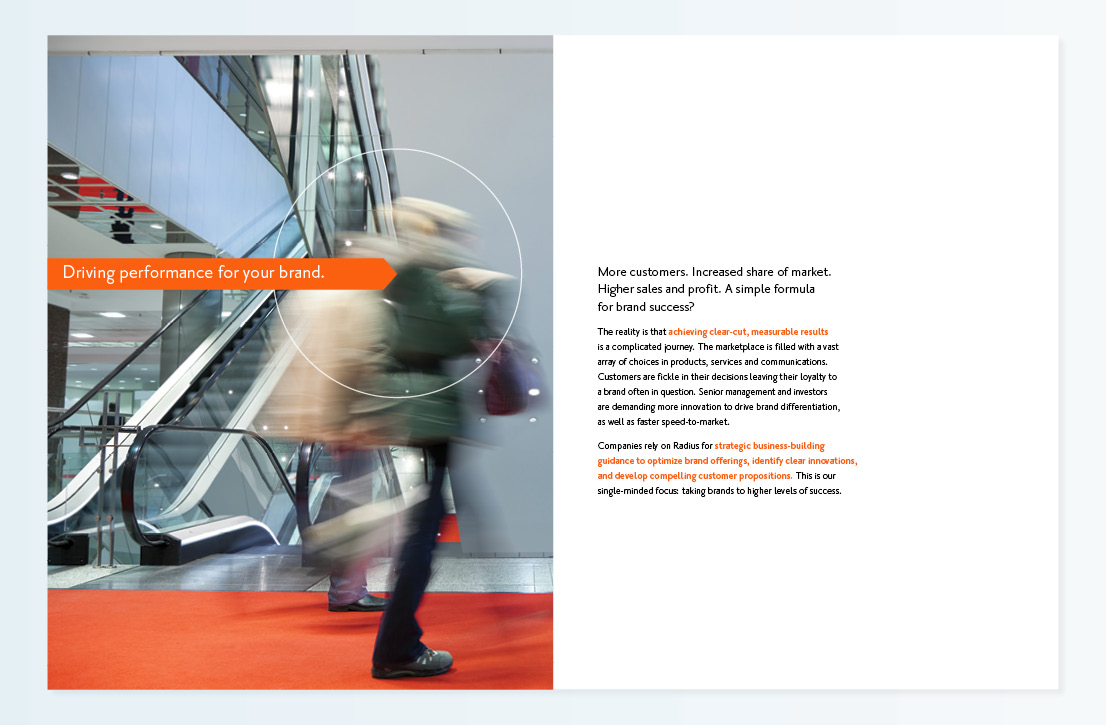 Radius Global Market Research
We've worked with Stauber Brand Studio … in a way that's created the realization of our brand. SBS has been a part of pushing us to new and creative depictions of our identity, incorporating and causing to coalesce something bigger, better, more engaging and definitely more appealing for our marketplace.

Chip Lister, Managing Director, Radius
We have developed messaging and design for essentially every Radius client and prospect touchpoint — corporate identity, website, print advertising, marketing collateral, presentations, motion graphics, sales presentations, videos, and more — for their offices in US, Europe, MEA, and Asia.
Our approach for the Radius brand conveys the client's strategic solutions and insightful approach with distinct positioning delivered via crisp messages and confident design. Integrated communications and digital marketing work hand-in hand to build the brand and drive quality lead generation through the website.
To convey their international presence and experience, we developed a contemporary, globally-inspired visual language. Clean and elegant compositions reflect the Radius clarity of purpose and attention to detail. Copy messaging reinforces the brand's clarity of thought and confidence in developing solutions.
The communications design features images of real-world issues, people, and environments which relate to challenges Radius clients face. The visual and verbal system adapts to work for overall positioning as well as product-specific messages. The minimalist format stands out in the clutter of market research media.
Having a close working relationship with the client helps us plan, test, and create effective, evolving brand communications. As described by Chip Lister, Managing Director of Radius: "We've worked with Stauber Brand Studio for the better part of a decade. It has been from the outset a partnership in the best senses of the word. It feels very much more than simply an understanding of our direction, helping us to leverage the strategic and visual aspects of our company's proposition. In point-of-fact, we've worked together in a way that's created the realization of our brand. SBS has been a part of pushing us to new and creative depictions of our identity, incorporating and causing to coalesce what for us is something bigger, better, more engaging and definitely more appealing for our marketplace."
Ready to launch and grow your brand?