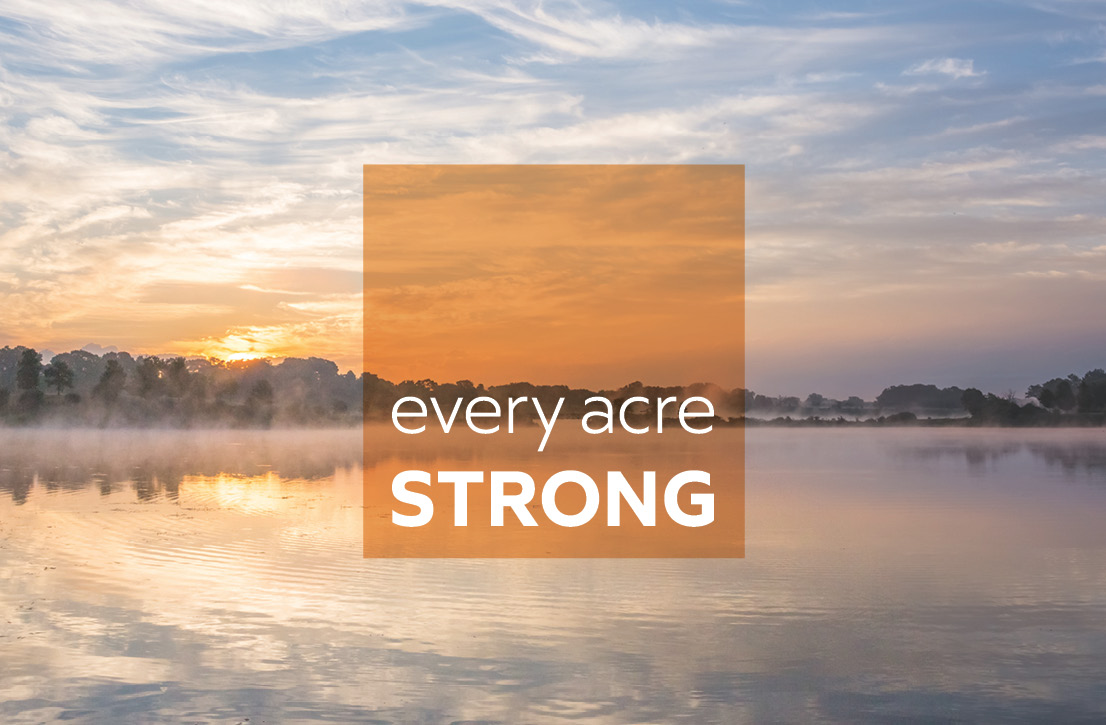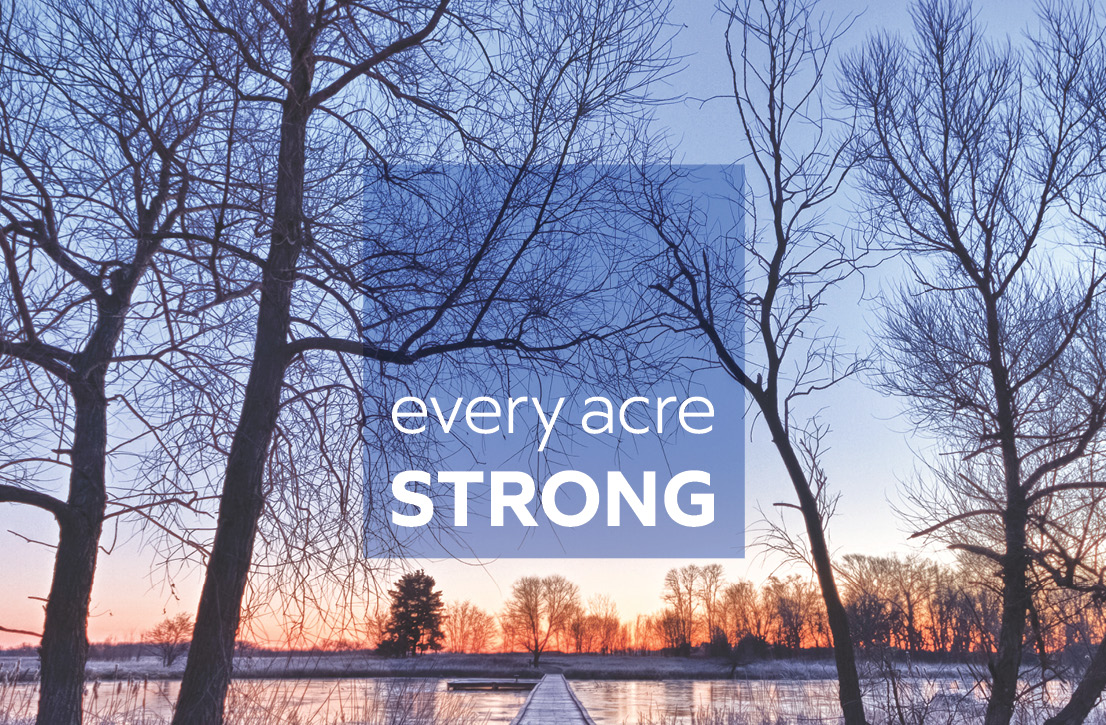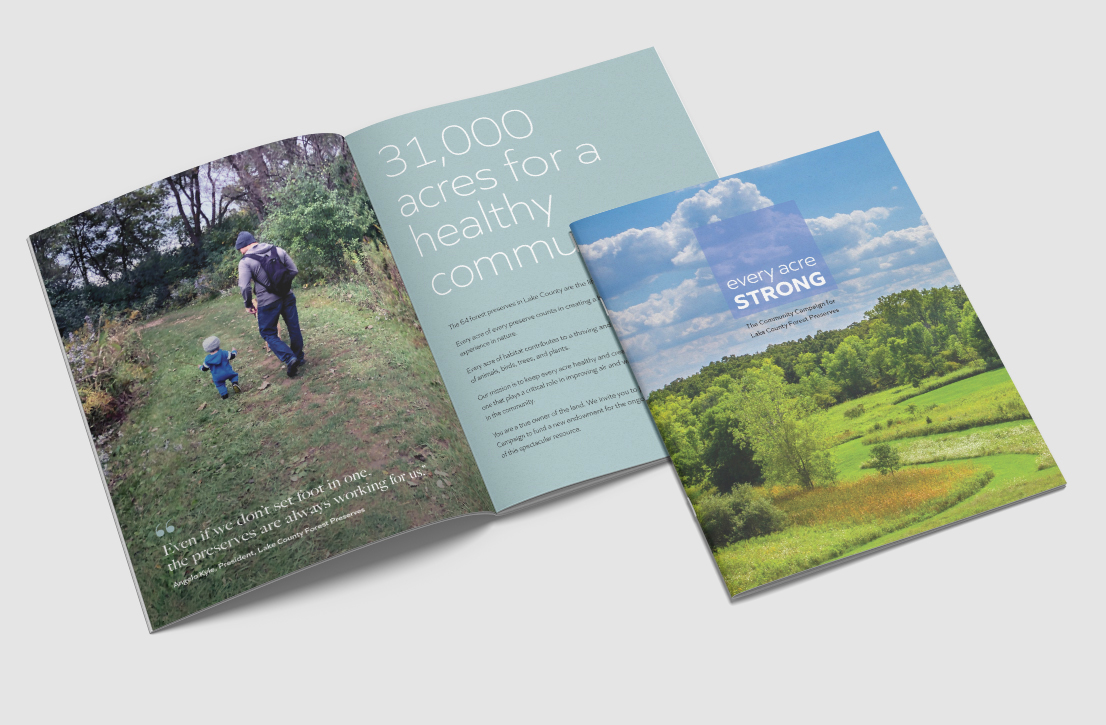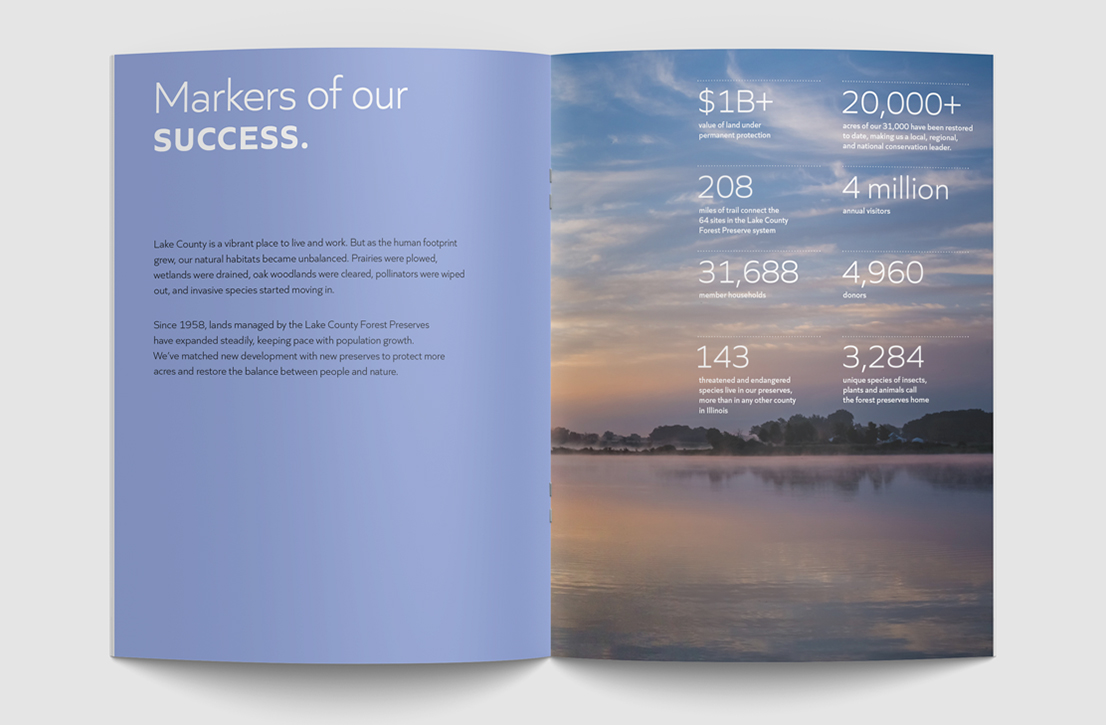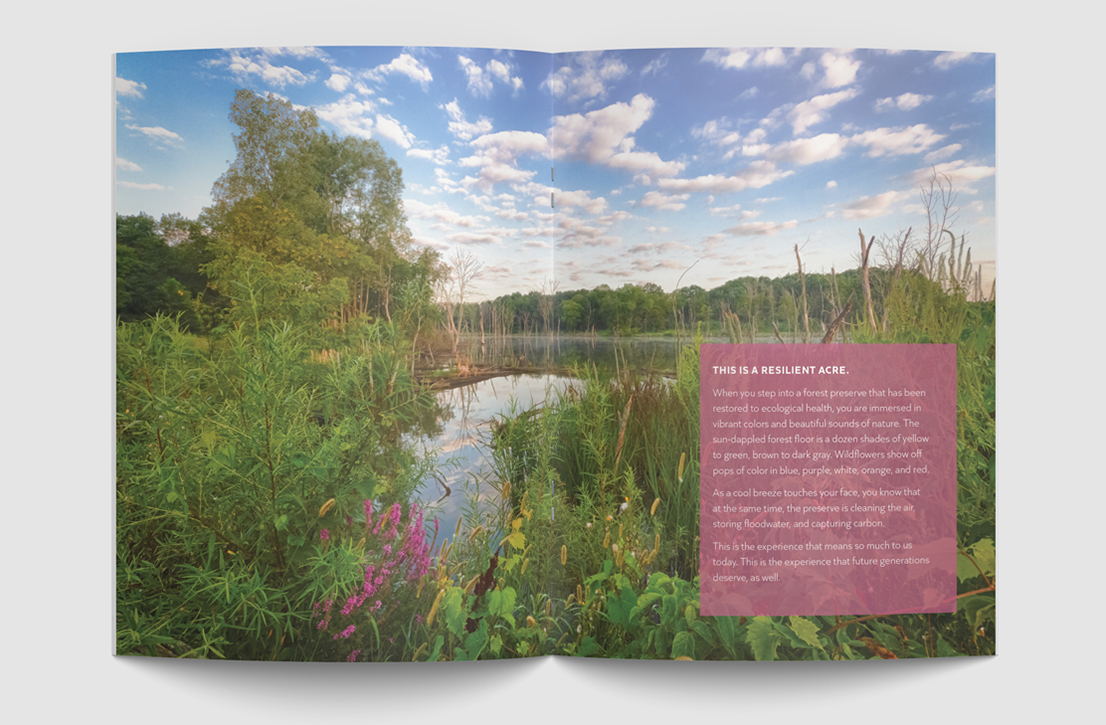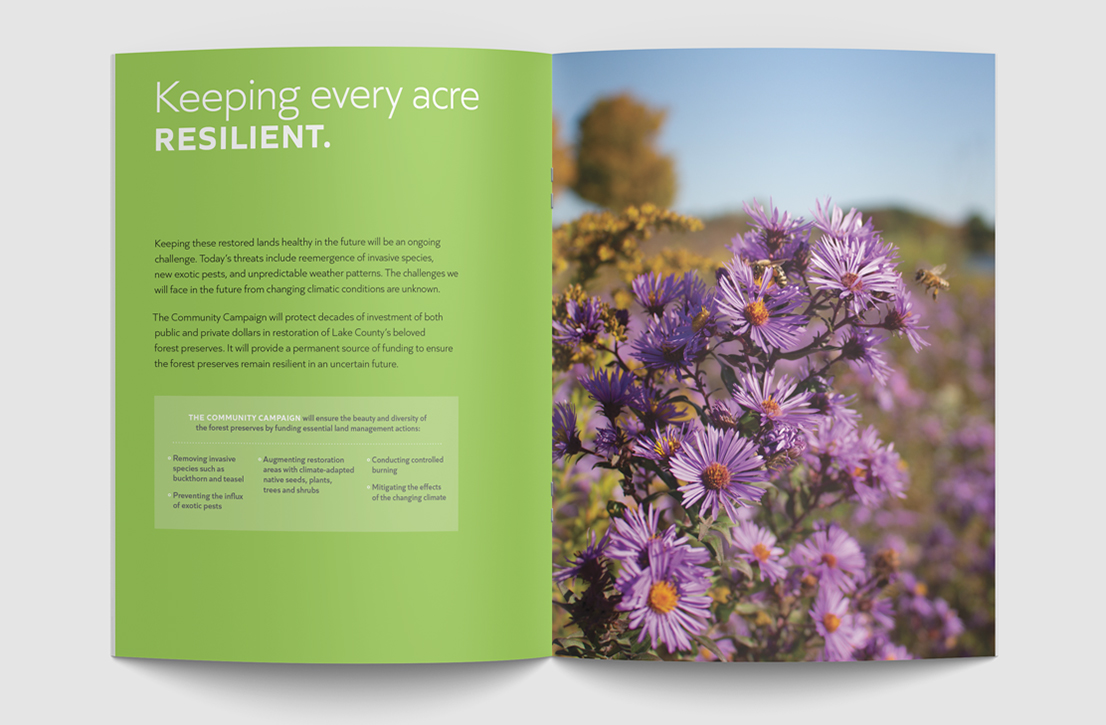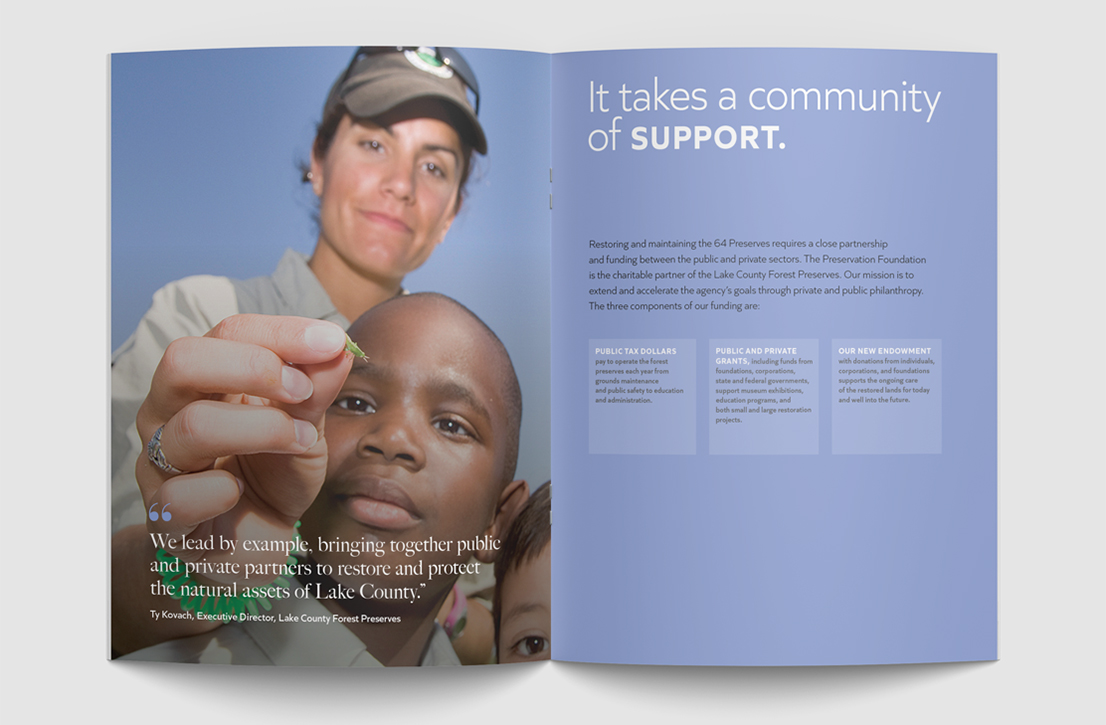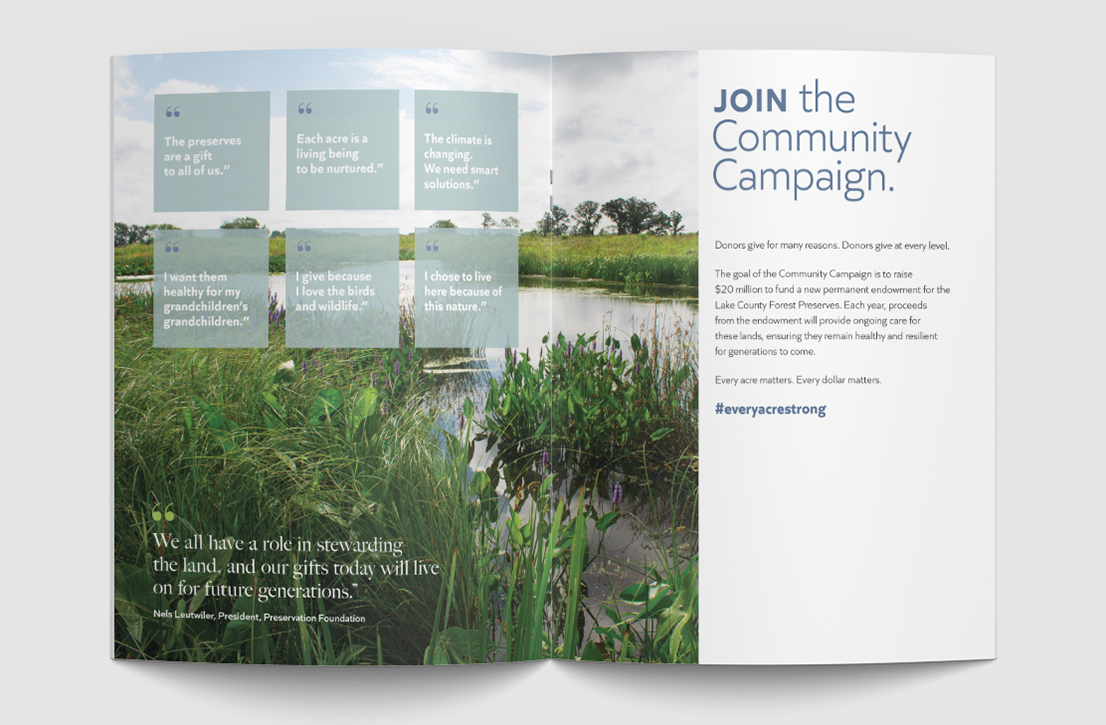 Lake County Forest Preserves
Our endowment campaign needed to touch both the heads and hearts of potential donors. Stauber Brand Studio created an identity and case for support that provides proof of the impact donations will make, and connects emotionally to the power of protecting our land and resources for people today and for future generations.

Rebekah Snyder, Preservation Foundation of the Lake County Forest Preserves
The Preservation Foundation of the Lake County Forest Preserves needed to develop an impactful endowment campaign. While people feel immense pride for the preserves, the Foundation faces fierce competition for donor funding.
Therefore, we set out to create a distinctive, motivating direction that reflects the deep emotional connection residents and supporters have for the preserves. It also reflects the LCFP's priorities for healthy landscapes and ecological restoration.
Through donor interviews, we discovered people's perceptions of the Preserves. Afterward, our findings were distilled into the implications for crafting messaging that would truly resonate.
The next step was campaign theme development. In this phase, we explored the right tone and "must-have" attributes for a theme that would be both inspirational and informational. Also, it needed to be relatable for many types of people, and "have legs" to apply to a range of future applications — presentations, brochures, videos, street pole banners, apparel, social media, and more.
After exploration and discussion with development leadership and their committee, the theme Every Acre Strong was selected as the clear winner. We designed a modular identity system, featuring lush photography of the preserves in combination with crisp typography.
We built a strong case for support brochure to reach the hearts and minds of donors. The piece is designed to be modular, with messaging and visual elements that can be repurposed as the campaign is developed.
Need to develop a motivating campaign?