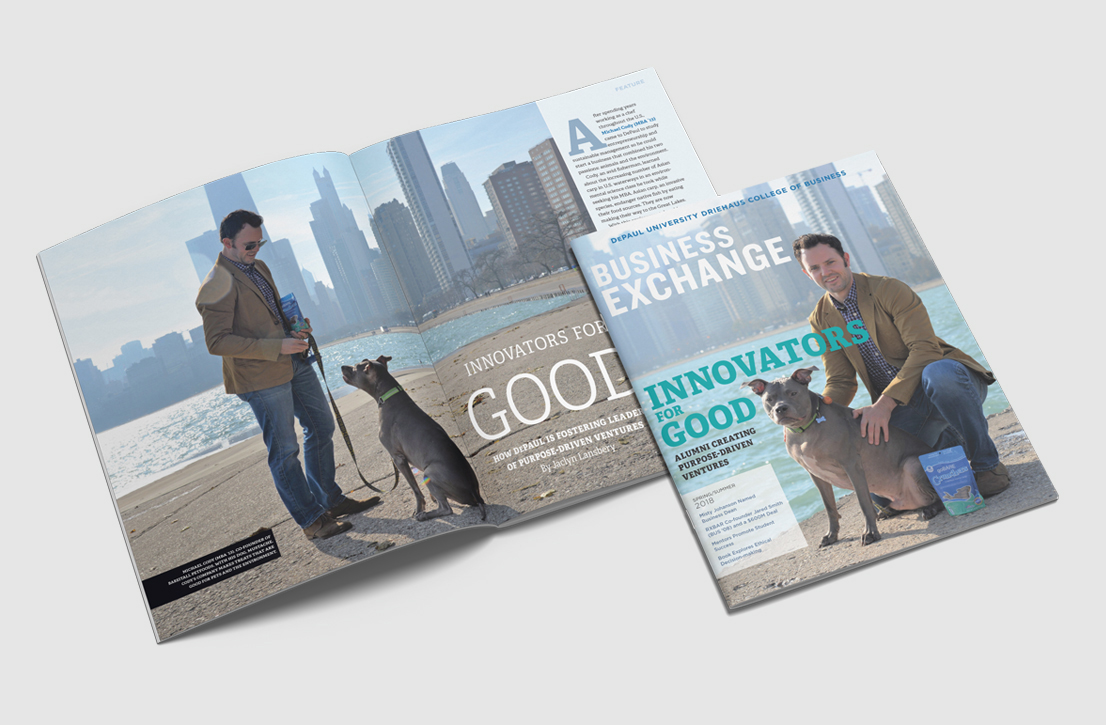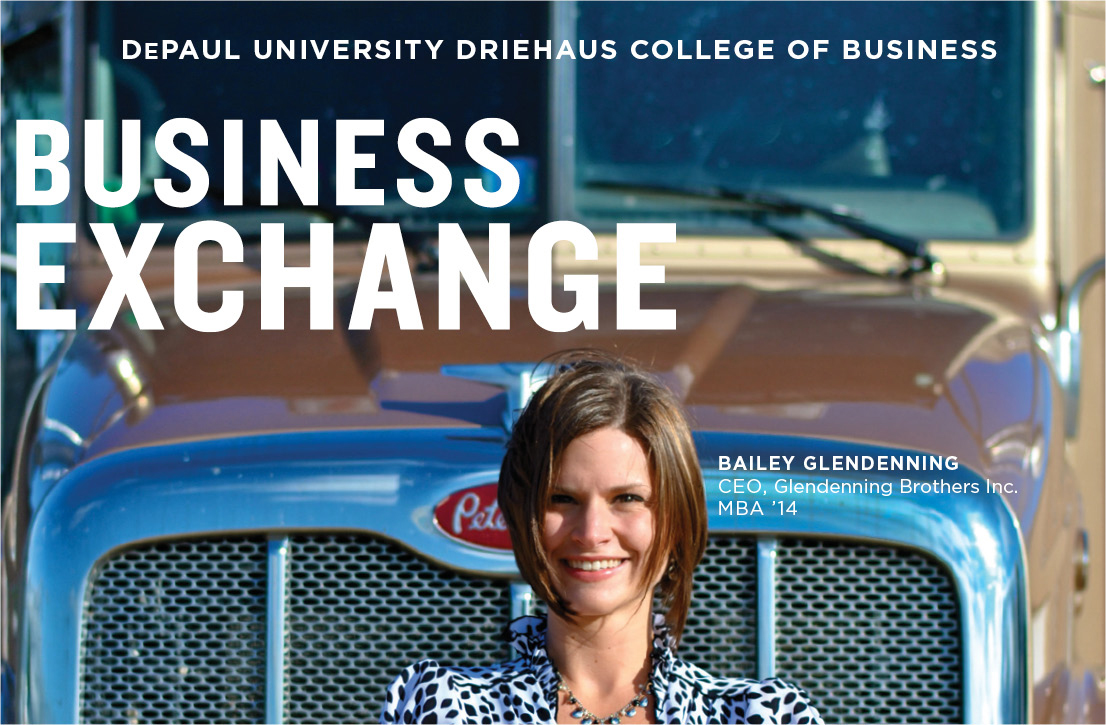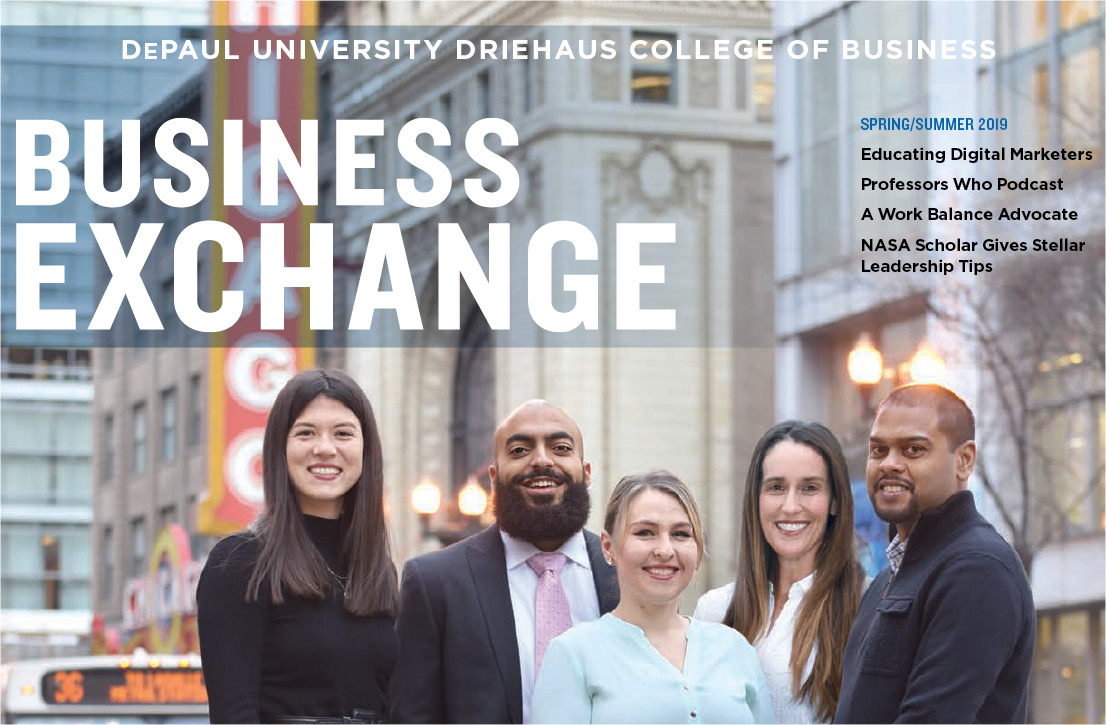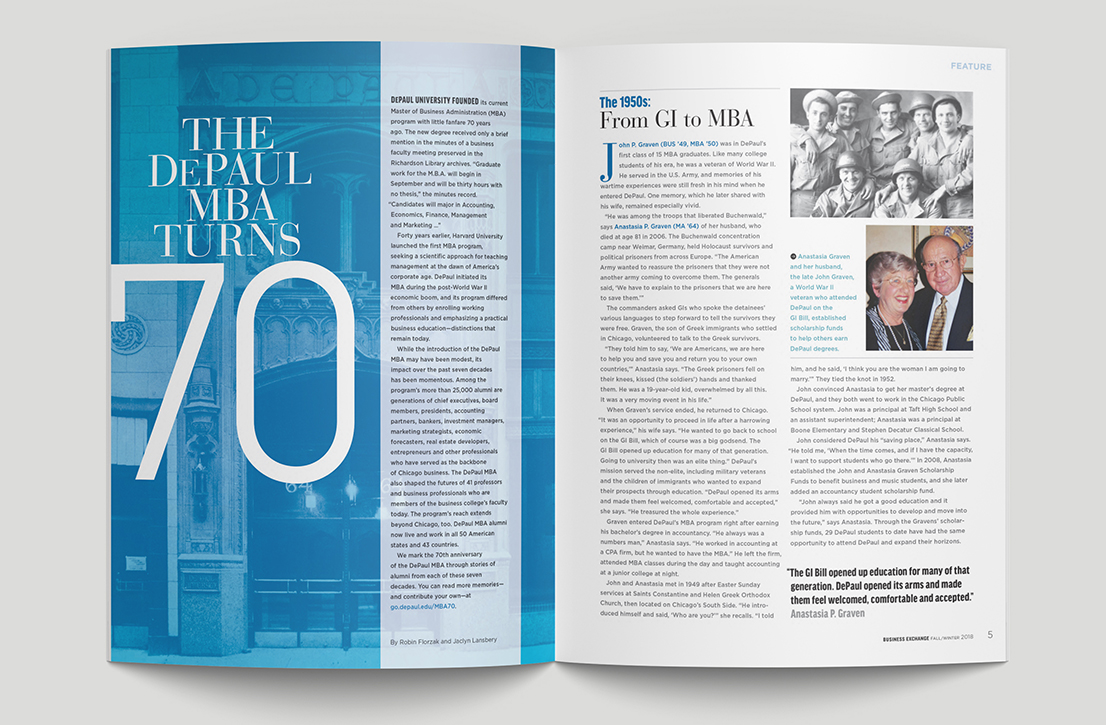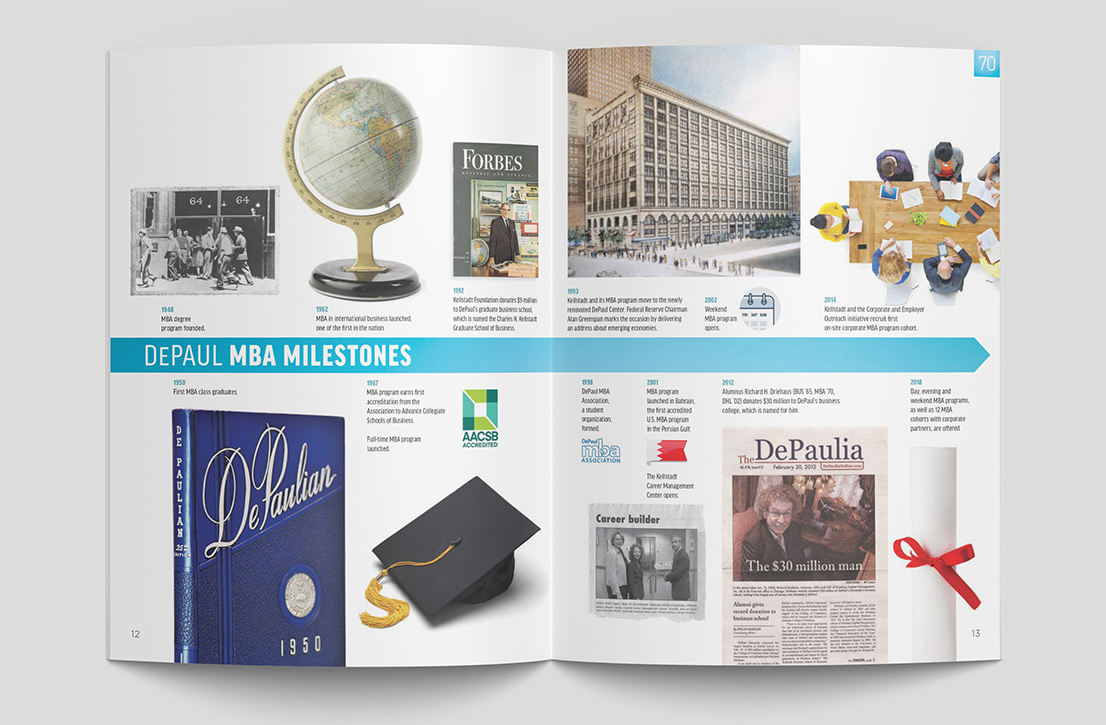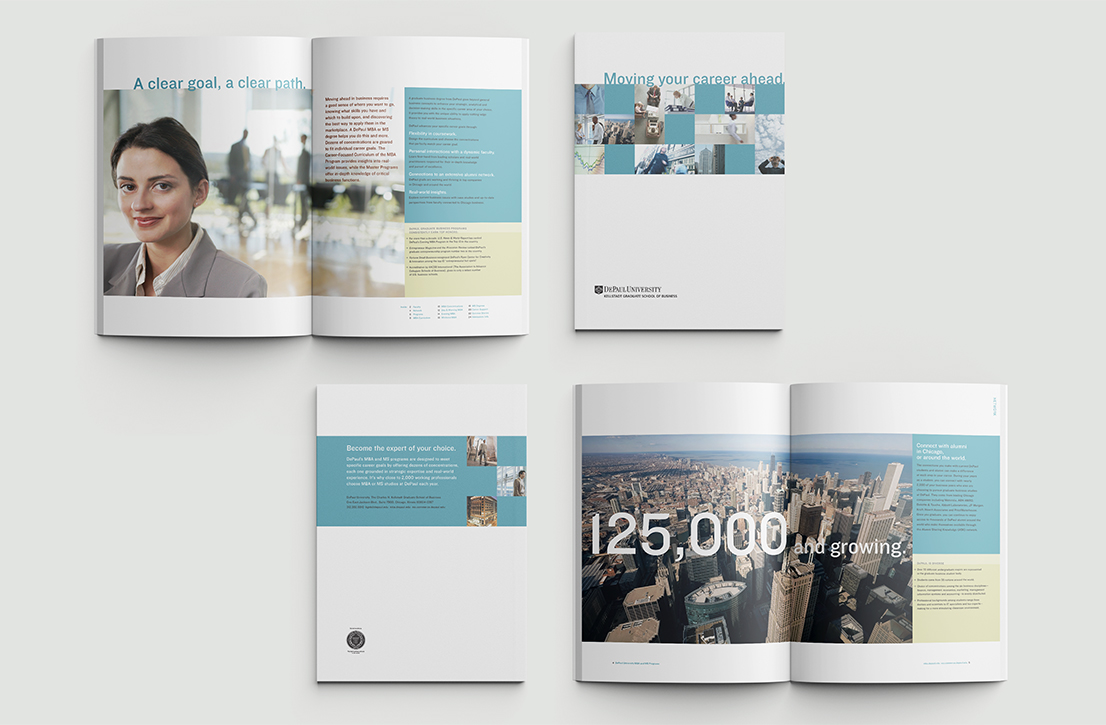 DePaul University
Stauber Brand Studio's work is always creative, high quality and, most importantly, strongly supports our brand strategy. SBS has developed a great working relationship with our team, and we can rely on them to create and execute concepts that connect with our audience and meet strategic goals.

Robin Florzak, Assistant Dean for Marketing and Communications, Driehaus College of Business, DePaul University
DePaul University is an integral part of the fabric of Chicago. Their undergraduate campus defines a neighborhood and their MBA and MS graduates lead area organizations.
We've developed a range of printed and digital communications for many departments and programs, working within brand identity standards to create consistent yet evolving materials that reflect the unique values and energy of the DePaul brand to a variety of audiences.
Communications developed for DePaul's Graduate Business programs include faculty brochures for the Driehaus College of Business which convey the real-world expertise and thought leadership that faculty bring to the classroom. The MBA Viewbook was created to support prospects in the decision-making process by focusing on the individual attention of the experience, connections forged with the Chicago business community, range of program choices, and real student outcomes.
The MBA Career Management Center website was designed to reinforce DePaul's position as the business school with deep Chicago connections and provide access to a wide range of resources. The site architecture, content approach, and design direction were created to truly support users — reflecting their point-of-view and situation in order to serve them well.
We have also developed communications for technology-focused undergraduate programs, business master degree programs, the Economics department, The School of Hospitality Leadership, email marketing templates, and more. For all communications and audiences, we strive to create clear brand messages and compelling points of entry into stories, to create engaging pieces with dynamic pacing that deliver a strong DePaul story.
Is your brand team ready to build something?