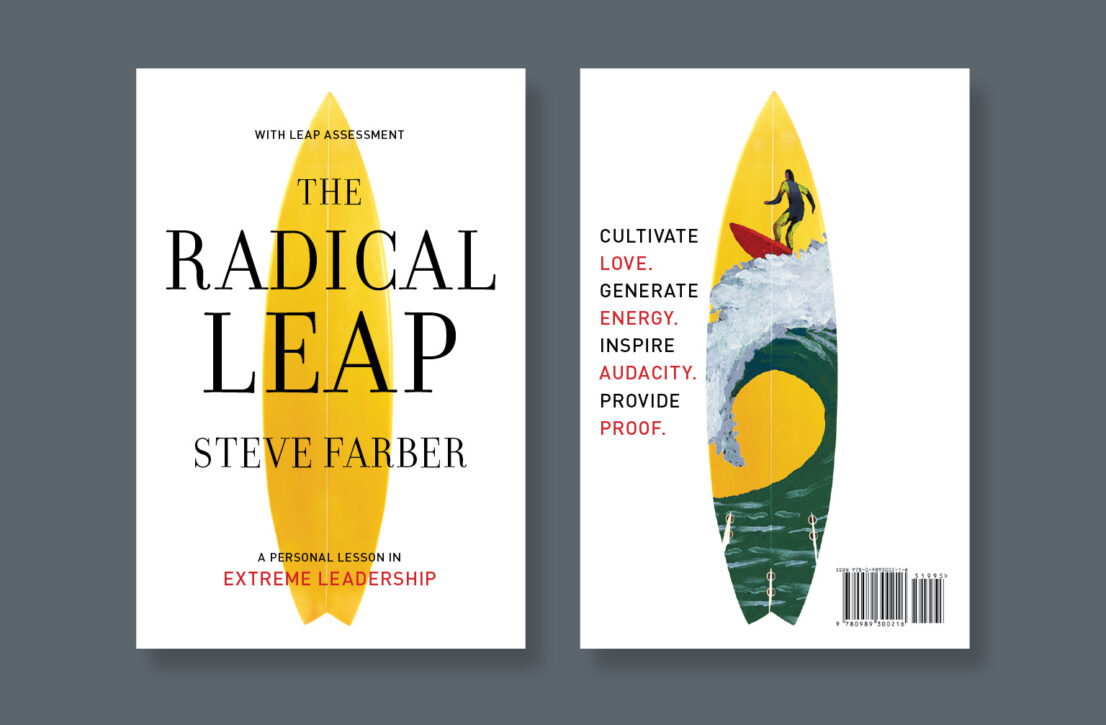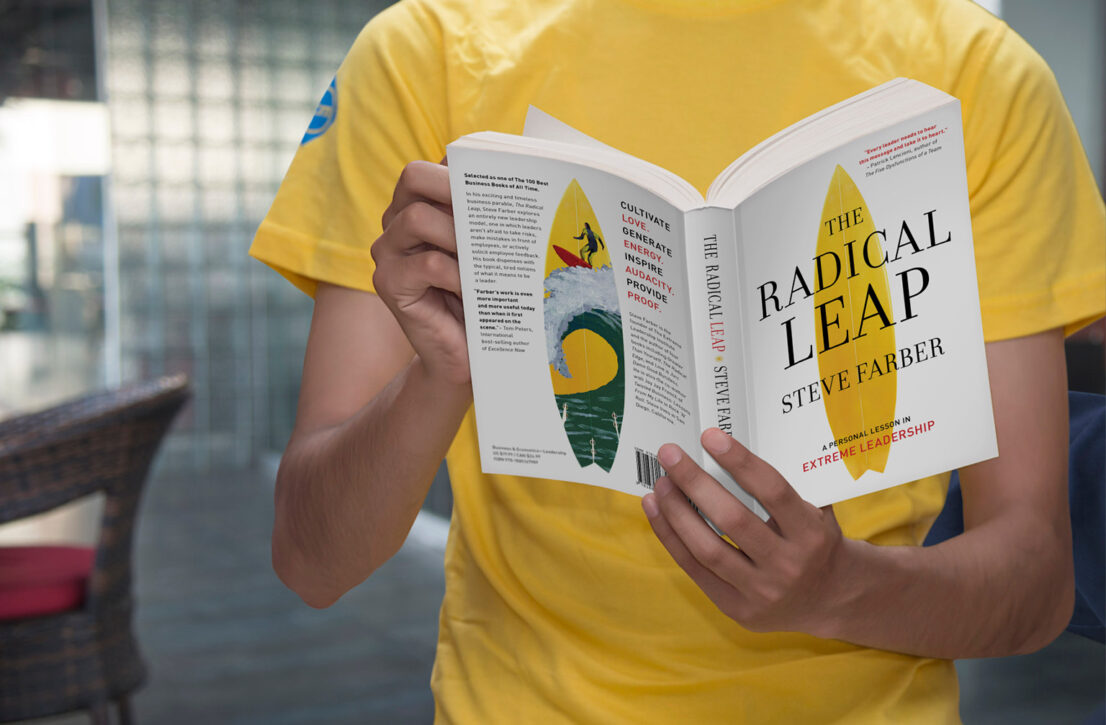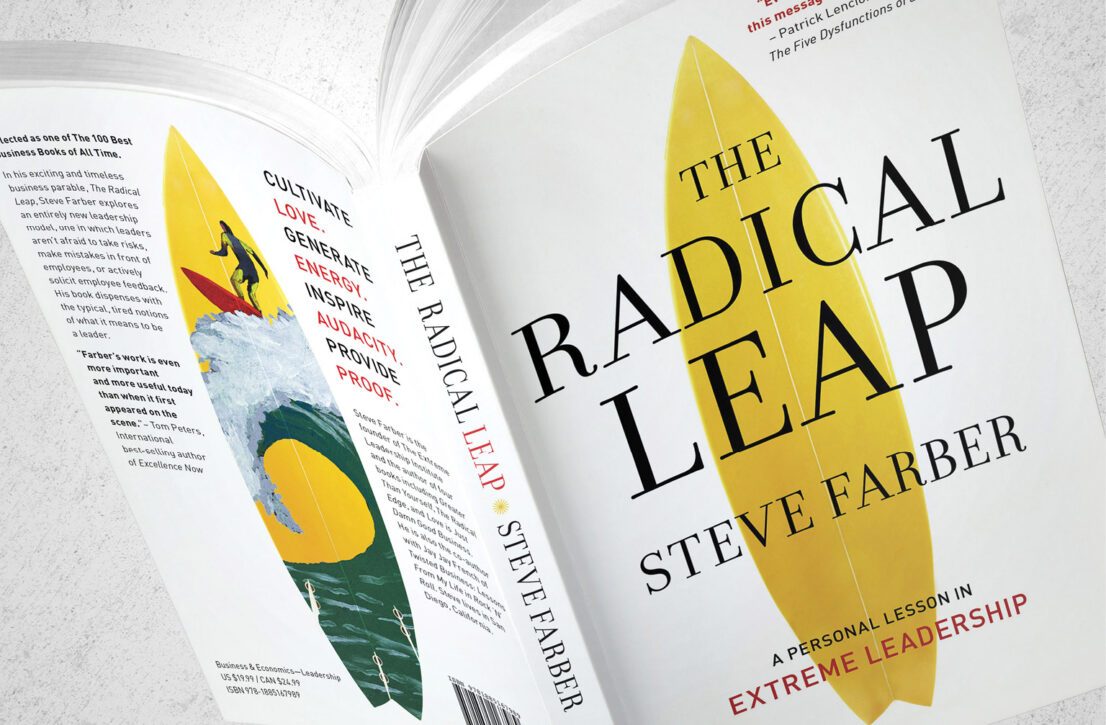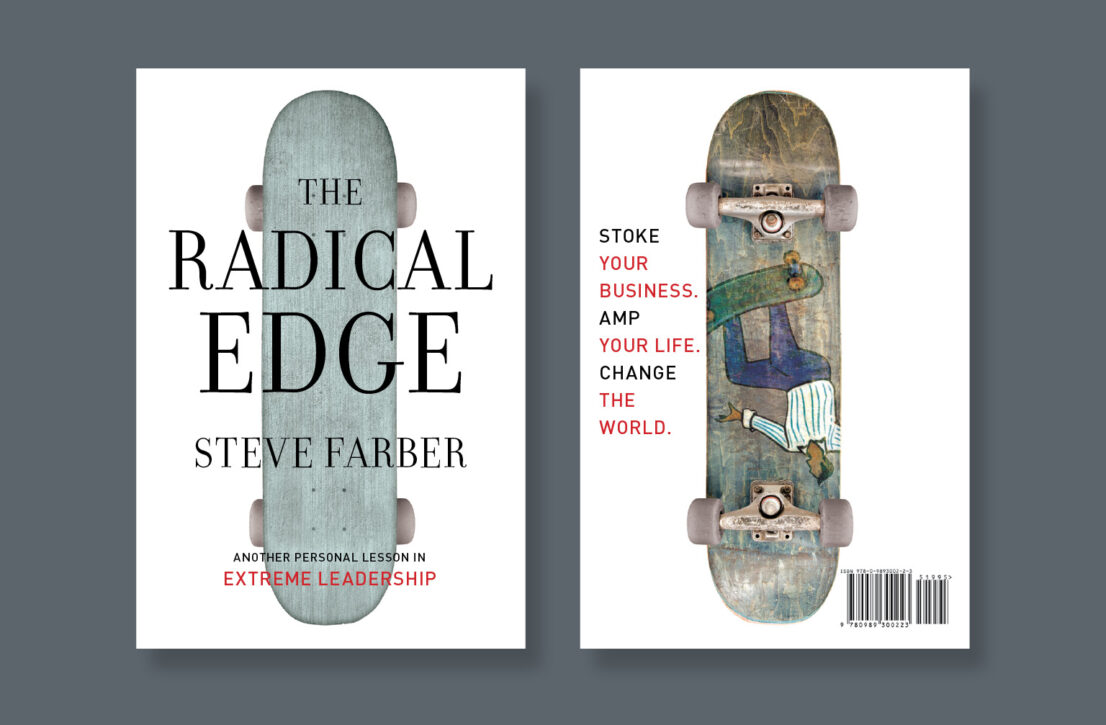 The Radical Leap & The Radical Edge
Steve Farber's business parables inspire leaders who want to change the way they run their business — and change the world for the better while they're at it.
In The Radical Leap, Leap stands for Love, Energy, Audacity, and Proof — qualities to bring to your work. The mantra in The Radical Edge is "Do what you love in the service of people who love what you do."
The word "love" is not typical in business language, but maybe it should be. Farber presents compelling ideas that inspire you to work with passion, to think about your unique talent and value, how you can bring that into your work, and not be limited by normal constraints. It's about being authentic and going for it. And that is what will lead to success in business (and in life).
We created book jackets for 10th anniversary editions that feature iconic photos of a surfboard and skateboard — images which relate to the protagonist and central messages in each story. The clean imagery and typography invite the reader to dive into the story and characters inside.
These are inspiring and quick reads. Learn more at stevefarber.com/books.
Ready to motivate people with your big idea?